SPIRITUAL WARRIOR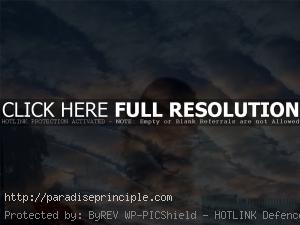 As I've done recently, I am making sort of a loose adaptation of a number of articles by my recent Rebbe, RebbeTsvi Meyer Zilberberg, along with some of my own ideas as well.
The Spiritual Warrior is a concept, a type of service of G-d that's common to everyone, which you'll see as I get this idea across.
1. THE YEITZER HARA'S FALSE CLAIM
Our inner evil inclination, the Yetzer Hara tries to keep us away from being who we are, and doing what G-d wants us to do. And as regards being a Spiritual Warrior, It tries to convince us that the only successful warrior is the one who can look back and see that everything is going smoothly. If everything is going smoothly in your life then you must be succeeding, right?
No, that's a big, fat false fallacy. We can put a big X on that idea right now.
The truth of the matter is that we're here in the trenches. We're battling it out and we have to understand that it's NOT going to be smooth. That's why we need to be a warrior, a warrior of transcendent consciousness.
We have to know that the measure of success is not smoothness, with regard to a spiritual warrior. In fact, it's the persistence and encouragement to not give up, no matter now difficult things are and how rough our lives may appear.
2. OUR PURPOSE IS TO FIGHT
Our purpose in this world is to fight, to be a warrior of these battles of our lives. We're here to fix up the unfinished business in our lives. Look at the way G-d runs the world. G-d passed down the highest souls into the lowest, coarsest aspects of reality in this world. As King David says in the Psalms, "Though tens of hundreds of thousands fall by your side, still hold onto and trust G-d because he's going to take care of you." That's not an exact quote, but my paraphrase.
That's what we're here for. We're here to trust that we're in there for the battle and that G-d will take care of the rest. Do your best and G-d will take care of the rest.
The evil inclination convinces us that it's better to not fight the battles, to repress and ignore all the problems so as not to be bothered by them, and thereby break our fighting spirit. Better to look for the non-confrontational, easy way out. When we do this, it causes us to lose the critical resources we are blessed with and we are meant to be using, and they are rooting for us to be using upstairs.
But the opposite is true. Like a good soldier, we need to be able to wait in ambush for the inner inclination, the Yetzer Hara is trying to tell us NO, you don't have to do anything, just avoid all troubles. We have to catch that and cast it away when it comes to us. That's how we fight the war, that's a big part of the battle.
3. FEEL THE IMPORTANCE OF EVERY BATTLE
Our success depends on how much we feel the importance of every battle. And we have an incredible cheering squad, and incredible band of angels and worlds and souls that are waiting on and rooting for every move we make in our battles. And the harder it is, the more they are rooting for us. We are the only ones who can fight any particular battle, any specific challenge in life that never will be again that has been brought our way because we're the only ones equipped to fight this particular battle.
4. IT'S NOT AN ALL OR NOTHING BATTLE
We're presented with these situations all the time. And the battleground is not an all-or-nothing, black & white situation. There are a million subtle levels on which we fight our spiritual battles in life, and we have to understand that the pre-condition of our spiritual assent is actually a spiritual descent, an agreement to go down into the muck and to raise ourselves out of it.
5. NISAYON
The word for trial and tribulation in Hebrew is the word, "NISAYON," the root of which is a miracle or a raising-up, like raising a flag. That tribulation is what raises us up and what brings down miracles into our lives. The darker it is, the greater is the light that will come up after it.
6. LIKE IN THE COMING OUT OF EGYPT, SO TOO NOW
We have to understand, when we are in the battle fighting there is a spark of the Messiah inside. Every person has a spark of Moshiach inside, and we are all here to fight those critical battles, all kinds of them. We are preparing the way in our own, personal way, in a revealed way, every single battle we fight.
Just as it was in coming out of Egypt, so will it be in this final redemption as well. A culmination of that Egyptian exile happened in the parting of the Red Sea. In the merit of the tribe of Yehuda (Judah) and Yosef (Joseph) ….. Nachshon ben Aminadav [from the tribe of Judah] was the first one to jump into the sea. The representative of Joseph's tribe at that time were his bones which Moses carried with him. In the merit of these bones the sea also parted.
So, too, in our time, in us. That spark of Messiah ben David and Messiah ben Joseph is what will bring us all out of it. And we need to understand that every soldier needs to know his or her weapons. And the weapons for this particular war are:
7. THE WEAPONS WE NEED
A.) The weapon of happiness. When you're happy you're expanded. You have Da'at, or expanded consciousness allowing you to do things which you normally would not think you're able to do.
B.) There is nothing but G-d. G-d is helping you every single minute of the day. We say, Shema Israel, and especially right before we go to sleep, that's called the Double-Edged Sword, protecting us from all kinds of problems and forces that happen when we fall asleep.
C.) The weapon of music. I remember being in a Breslov yeshiva where we all sang and danced at the end of every day, in order to sweeten up all the harsh judgments in the world, and to instill happiness. That's the battle, to go forth with a brazen happiness, a chutzpah happiness. "no matter what you throw at me, I'm going to be happy!"
D.) There's a story about the Saba of  Nevordik—that when he was seen smiling and celebrating that war at the yeshiva going through hell. That's why he came in with that smile on his face.
8. BEING VICTORIOUS IS NOT NECESSARILY THE MEASURE OF SUCCESS
Another mistaken notion the Yetzer Hara tries to convince us that once we finish the war we must be victorious. That's what the evil inclination is trying to get us to believe. The truth of the matter is exactly the opposite. We know we are most often NOT successful, and never completely successful. And it's the times we're most successful that we're caught off-guard, but when we're not successful we're still hungry for success.
9. ''FROM YOUR BLOOD YOU WILL LIVE''
We have to consider how successful every movement, every new engagement of the enemy we can undertake. That's really what's important. We have to understand that all of our life force pumps through all the battles, even the losing battles. Coming out of Egypt with blood, which represents defeat in war. We put blood on our doorposts and the angel of death passed over it. We have the blood of circumcision, and that gave rise to our getting out of Egypt as well.
"From your blood you will live", 'Bdamayich Chayi'–in Hebrew, means getting into a state of raw life-force, to go down into the trenches of life. We have to understand that as well.
10. BE LOVERS OF THE FIGHT
We have to be impressed by the fall, lovers of the fight itself. The Light of Moshiach, we're taught, is created by empowering yourself, when you think you're hurt and wounded, you're hurting others, you're doing something wrong, that's when he shines, that's when he shows up, the Moshiah, the Messiah. It's full of losing battles, it's full of odd, weird, life situations from which we can come up and say, "I've been there and done that." He's the ultimate warrior inside of all of us.
11. THE TSADIK FALLS 7 TIMES AND RISES [EACH TIME]
We have to remember what our Sages teach us, that the Tsaddik, the righteous person falls seven times and gets up every time, and that it's not just seven, really, it's many, many more. "Seven" is a code word for "endless numbers" of times.
12. KICKING UP THE DUST
We need to remember that the dust and the dirt that was kicked up in the battle of Jacob and the angel, when they had the wrestling match, reached all the way up to the throne of glory. It's the dust and the dirt that reached up, not the smoothness that reached up.
13. THE EFFORT STAVES OFF THE FIRES
We have to know that the effort a person expends here in doing anything of holiness is what staves off the fires of hell. That's a known fact in spiritual work. That's what it takes. You do that hard work now and you'll be absolved of it in the end.
14. FIGHT AGAINST DOUBT AND DESPAIR
SAnd finally, we know that the strength of the arch-enemy of our people, Amalek, is based on doubt and despair. So, our ability to overcome them is based on our willingness to take great pleasure in being able to fight at every step, to fight that spiritual battle and to know that is exactly the right thing to do.
This entry was posted by yitzchak on August 4, 2015 at 7:23 PM, and is filed under Uncategorized. Follow any responses to this post through RSS 2.0. Responses are currently closed, but you can trackback from your own site.
Comments are closed.