Out Of The Box Essay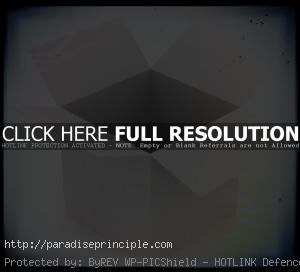 This talk is called Out Of The Box, and I want to share it now, a couple weeks before Rosh Hashana, because this time of year it's important to realize that there are no limitations on how we live our lives, what we make of them.
More so than any other time of year, NOW is the time to step up, and to see that we're much more than what we think we are. So, it's really important to step up and to jump out of the box to become something we've never been before.
Kabbalistically, the idea of "out of the box" is very central to the creation of the world, and the way the world runs. G-d was the only one around at the beginning of time, and he had to create a void, and then from the outside, from out of the box, came G-d's ever-present reality to fill the void.
All of Creation fills the void from an out-of-the-box way into an in-the-box way. And in Kabbalah there's a concept called Ohr Makif, which is the surrounding light, or energy, and it is seen as the way we grow spiritually. We take that which is beyond us, which is surrounding us and which includes the level of soul to which we have access, and we draw that down inside us. And that's the way we grow, by bringing what's out of the box into the box.
The Jewish people are a great example of out-of-the-boxing. We are people who are constantly drawn to something beyond ourselves, such as a Messianic time, a post-life reality, the essence of our souls, which part is beyond us entirely. And we are drawn to G-d, to strengthen our connection to G-d, which is another out of the box kind of thing.
So, we're always living our lives in this bridging, back and forth, from outside the box then into the box… that kind of reality. In my own explorations of teachings and spiritual principles I've found that we first have to clear out the clutter inside ourselves in order to begin to express ourselves. And the more we do that, meaning clear out and fully express, the more that which is out of the box becomes accessible to us, and we're able to bring it down into us.
Personally, I have always felt a draw to whatever is out of the box, so I've had to transcend reality in order to grasp what was "out there" and bring it to myself and others as we move towards a Messianic consciousness, which is out of the box. We're all drawn to that, it's the ultimate draw. The world is being drawn to G-d in a variety of ways. It's a draw from that which is out of the box into the box, which is the central idea we're dealing with here.
I have a lot of practical ways for that to happen, but first I'd like to share some of the writings of Rabbi Avraham Issac Kook. In my humble opinion he is one of the greatest articulators of the experience of enlightenment, certainly one of the greatest in the modern day.
Looking at it from this perspective then, a look at out-of-the-box thinking from another, higher perspective. I chose a few specific quotes to illustrate what out-of-the-box consciousness is all about.
Musings From The Beyond
**Drawn from the 'Lights of Holiness'
—R. Avraham Yitzchak Kook z'tl**
1. CONSTANT RENEWAL
The perception to see the world
Not as finished but as in the process
of continued becoming, ascending,
developing—changes a person from being,
'Under the sun' to being 'Above the sun'
From a place where nothing is new,
to a place where nothing is old
(quoting King Soloman's famous line from Ecclesiates)
2. SONG OF THE SOUL
Surely the soul sings always…
[if you wait for the time when
Creative spirit will inspire you—
You lack the illumination].
You must raise yourself to the heights of
Confronting your soul…Be ready to listen to
its holy discourse
At all times in every hour
It release streams of its precious gifts
3. SOULS OF CHAOS
The souls inspired by the realm of Chaos are greater than the souls whose affinity is with the established order…They seek too much from existence—from what is beyond their own faculties to assimilate—a very great light……….they can't bear what's limited……they descend from a very high realm….they soared on high like a flame and were thrust down……their striving knows no bounds….they aspire constantly to the beyond and to the impossible… they fall [inevitably] in sorrow , despair, —leading to their becoming wicked, destructive……..they especially reveal themselves at the end of days….they rebel against everything…..they seek nourishment in alien pastures and ideals…..they are passionate souls……….. truly heroic spirits know that this force is one of the phenomena needed for the ultimate perfection of the world….in the end , their power will be taken from them and turned over to the righteous ones…..dark clouds will pave the way for great light…"
Now, here are some practical ways to bring some things that are out of the box into the box, into your life: a) The Graduation Speech – Projecting a future "you" and working towards it; b) Partnering with G-d – Take upon yourself to share with G-d whatever profits come your way, in whatever way you think G-d would like it to happen, and have G-d help you in the process as well; c) Seeing With The Eyes of G-d – See people and situations for what they are, were and will be; d) Beyond Limits Yearning Vision Dialogue – If you had no limitations what would you want? This is beginning to live with a post-life reality where every word, thought and piece of wisdom reverberates forever.
And I have a number of tools to help us get answers from above, or beyond, and to live from an incomplete perspective to a whole, complete prospective, and to see how everything is preparing for the birth of something else in your life. These tools help you fuse with G-d, so that G-d can speak through you, think through you, be through you in all of your senses, etc. They help you study the Creator's ways and emulate how the Creator creates so you can do the same. And they help you ask questions and receive answers that you think the Creator would give you. And they help you have the trust that just as G-d has come through for you in the past he will come through for you again now.
And finally, the ultimate tool – Let Go And Let G-d.
These are practical ways of living out of the box, and of course there are many more regarding how you act, how you see, how you open yourself up and expand yourself. I won't go into them all right now, but there are many more.
This entry was posted by yitzchak on August 31, 2015 at 12:29 AM, and is filed under Chagim and Moadim. Follow any responses to this post through RSS 2.0. Responses are currently closed, but you can trackback from your own site.
Comments are closed.