The Souls Inside Of Us Accompanying Us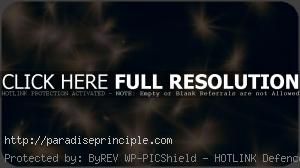 Continuing with the theme of reincarnation basics, I'd like to talk about the fact that we are all born with the main host, meaning who we really are. But we also have, throughout our lives, anywhere from 1 to 4 guests.
These are people who experience what we experience, and they are usually "soul family" people who are connected with us in the map of souls. They have a like for us, an affinity for us. They are rooting for us and we are rooting for them. They are here, as are we all, to fix up something from a previous lifetime.
My main experience is "me," but if I develop the sensitivity to do so, I can begin to experience these other personalities, not in a schizophrenic or multi-personality type of way, but in a natural way. You might think of it as the different voices within each of us, reacting and awakening in different ways.
All these various personalities will find their main body to inhabit at the time of the resurrection of all the souls into their bodies, and it will be like a grand old reunion in those days. Seeing yourself in so many generations and nuances is part of the experience.
Another experience is this – the greater the person, the more people that are outside of him or her, those people are actually inside of him or her. And the great person has an affinity for all those people. The greatest example of all is Moshe, Moses, who had everybody inside of him. That is why he was able to counsel and get to the bottom of the Daas, the knowings of each person, and help them know what to do.
Each of us, on our different levels, quantitatively and qualitatively, take people inside us, and that's how we relate to other people.
The second, related topic here is "ibur." These are short-term guests, as opposed to a life-long guest within us, lasting anywhere from a few minutes to many years in duration. These people come in a helpful way, to inhabit us, because they either need the tikkun, a mitzvah for themselves, or they are present to help us, because we're doing something extraordinary. They are present to give us an extra boost of expanded consciousness that comes along with their inhabitance of us.
This is not as creepy or spooky as a dybbuk, or an exorcist-type story, but it's a natural thing going on inside us. We're either helping them or they're helping us.
For example, there was a time when divorce was very rare. Now that is not the case, but in the past there were people who needed to fulfill all the mitzvoth in the Torah, and they might jump in right at the time someone is experiencing divorce. That person will feel a very elevated awakening inside, because there are other souls coming on board, so to speak, in the merit of that particular mitzvah.
These others don't suffer with us if they are here to help us, but if we're helping them, then they do feel it, meaning our suffering is their suffering. Our refinement is their refinement.
On Shabbat we have what's called an "extra soul." The Arizal teaches us that this is literally another human being from the world of souls, come to give us extra aliveness and pleasure, an expanded consciousness. And they leave us when Shabbat is over, and we feel the loss. It can be sort of a harsh feeling.
And it's similar when we step up to help many people in a public way. We will get many people from the ibur system to help us get across what we need to communicate to them. And we can become aware of them by developing a sensitivity, the same way as we can become sensitive to other people within us throughout our lifetime. We can cultivate an awareness of getting extra help, as if something from beyond us has come to help us.
And, G-d forbid, the opposite is also true. If we are doing something really bad, it could be that some bad souls are coming to mess us up. It works both ways.
The third topic here is what I call the smoothness factor. The basic idea is this – we all come into this world with unfinished business. We all come reincarnated. We are coming, not to fix up the same things we faced last lifetime, but to fix what remains to be fixed. So, we can heal in every feeling and act and word and emotion and thought and interaction and relationship we have. We can feel if something we're doing is unfixed, and needs to be fixed.
It may be something that's not smooth for us, and we have to work especially hard at it, we're driven to work hard at it. Therefore, even if we get knocked down we're driven to get back up and fix it up.
Or, it could be the other way around. It may be something we've already fixed up previously, and we are in our element, so to speak, then we may have the feeling that everything is going smoothly because we already took care of that thing.
Both of these situations are useful, the hard stuff and the smooth, easy experiences. Both exist to advance us in our tikkun, which will ultimately bring us to our culmination in the end of days.
The same is true of relationships. People come into our lives, as close or as distant relationships, to help facilitate our tikkun, our perfection process. We need to pay attention to that perspective, meaning that they are here from a previous time to help take the sting out of bad feelings we may have about other people. They are sent by G-d to help us go through what we need to go through.
Finally, there's the Sephirot factor. There's a Sehirotic soul map and we are connected to people closest to us by a particular Sephira, and we will heal in affinity with people of the same Sephira, too. This is true regarding soulmating, friendships and family relationships, among others.
I'm not going to get into all the various Sephirot because that's a separate discussion for another day, but the basic idea is this – we are here to maximize our Sephirotic profile and to align it as well.
This entry was posted by yitzchak on June 21, 2016 at 4:17 PM, and is filed under The Arizal. Follow any responses to this post through RSS 2.0. Both comments and pings are currently closed.
Comments are closed.