The Experience of The Ladder of Souls – Experience of the Enlightened Ones – Rav Kook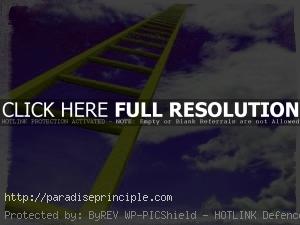 Experiences of the Enlightened Ones  – based on the 'Lights of Holiness' by Rav R.A. Kook ztz'l
Rav Kook taught us in a very articulate and elegant manner–what the experience of enlightenment is all about…..here, in my own humble language is a taste….
Experience the following Soul-stirrings and drives that are felt by those who are well on the their way towards achieving levels of perfection and expanded consciousness and enlightenment;
a…the inner Soul drive to know yourself and to react properly to your inner summons
b…the inner Soul drive to become so clear and enlightened, that you know that a similar awakening of the masses is sure to follow
c…the inner drive to purify and intensify all of your intentions , until you see that most all of your intentions manifest in reality
d…the inner awakening and knowledge that the true experience of enlightenment is not something that you anticipate to experience in the future, but rather something that you constantly are immersed in now
e…the inner awareness that your unique essential self or Soul spark must be completely free to express itself with maximum originality and authenticity
f…the inner drive to liberate your unique ability to create without any interference
g…the inner wisdom to distinguish when to detach yourself from others , in order to strive for deeper enlightenment—–and when to get involved with others–those who need you, though they be on a much lower spiritual level than you are
h…the inner drive to be in a constant state of amazement and celebration of all of the Divine wonder that emanates at all times
i…the inner consciousness of knowing that all there is, is in a state of continual becoming
j…the inner concern for the well-being of the whole Universe and everyone in it and everyone that you personally encounter
This this second part is given to commemorate Rav Kook's 81st yartzeit. He was an enlightened man, and what I'd like to get across is the brilliance and inner understanding of his enlightenment, and what it's all about.
So, in my own words I'm paraphrasing what Rabbi Kook got across, the experience of a real Soul Man and what a Soul Person is all about. It's about the enlightenment of being connected to the soul as a Soul Person.
The Soul Person has a link to G-d, with all his will, mind and emotion.
The Soul Person has a knowing that all his interdependence, all his significance, all his limitlessness comes from his link with G-d.
The Soul Person is a channel for light and life, for everyone.
The Soul Person is in a state of Always-ness. In other words, he's always in an expanded state of mind, always coming from his soul, always creating. There's no such thing as, "waiting to get some inspiration," because it's always happening, 24/7.
The Soul Person's spark must be absolutely free. His personality must be free and original and expressed and pure and authentic in order for him to receive it and express it.
The Soul Person must create works of imagination and thought, which are free from any kind of limitation or confinement.
The Soul Person's creativity is not his alone, but only a transfer, channeled through him.
The Soul Person is always experiencing the richness of existence.
The Soul Person is always desiring or aspiring with love, for the good of the entire universe.
The Soul Person sees the world as constantly "becoming."
The Soul Person knows that the greater the person is, the more he or she must be alone to discover himself or herself.
The Soul Person longs to be good and compassionate to everybody.
The Soul Person does not hate anybody or anything, because everything manifests G-d's grandeur.
The Soul Person knows that the place of peace is in G-d, and in G-d only.
This entry was posted by yitzchak on September 19, 2016 at 2:19 PM, and is filed under Kabbalistic Healing Tools. Follow any responses to this post through RSS 2.0. Both comments and pings are currently closed.
Comments are closed.