What is Pesach all about?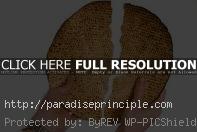 Here are some little snippets of some things we know Passover is really all about.
The obvious, underlying theme is getting out of Egypt. And we all need to ask ourselves, "what do I need to do in order to get out of my own Egypt?" We say it every day because we need to do it every day. But Passover is the annual celebration and rectification of all that, so here are some of the different directions we can take in trying to connect.
First, we have to connect to the historical story of getting out of Egypt, to understand our own, personal story, and to emulate the way G-d handled the situation. We're trying to emulate G-d's way of getting the Israelites out of Eqypt. We study the Creator's plan to see what elements we see in our own challenge:
We understand how important freedom is, and that we are a people who represent the importance, the centrality to life, that human beings are free. From the Egypt story, we learn that we are free to serve G-d, and anything short of that, being subservient to another human being, is substandard living. That's one thing we're learning from Passover – to be free to be a servant to G-d.
It's almost like an oxymoron… We are free to serve, but we're serving G-d. So. that's an ultimate  kind of freedom.
One of the tickets to getting out of Egypt, maybe the most important one, is emunah, it's belief. It's embracing the fact that G-d's running the show, and it's all for the best, and everything's going to work out. The more we embrace that, the more miracles come to us.
The beginning of the process is primal screaming, not even words, but wordless grunts and groans and screams that are coming from the deepest, gutsy place where words are coming from. That's how our slave ancestors started their process.
The goal of the process, in the end, is geulah, it's redemption. It's to get out of exile and everything that exile represents on an actual, an international and a personal level. Getting out of exile is the ultimate act of being free. Exile is being out of sync with myself and disconnected with my reality, and freedom is being connected with my essence, with who I am.  I'm in sync with myself, with all the different parts of myself, with my heart and mind, with trusting the process, and with bonding where I am now with where I am allowing myself to grow. It's being in a state of Da'at consciousness.
It's "speaking myself out," with poetry, with prayer, with prose, with Torah, with conversation, and with anything and everything in the higher realm of what speaking is meant to do to get myself out of exile. All these things are getting out of exile, which is the status quo throughout history for our people, and we're constantly working to get out, to get beyond it.
The Pesach model we're using to get out of Egypt is a model which displays a huge leap of consciousness that received on that first night and day of the first Passover. And then it left us, it was "easy come, easy go," and we have to work through a whole, 49-day Omer period to get it back incrementally. Since we're working on it, and it's not just a freebie gift, we acquire it. The ultimate goal of the whole thing is to go to mount Sinai. It's to get the Torah. It's to have direct interface with G-d, as an entire people. That's what this whole thing is preparing for.
Part of getting out of Egypt for us is knowing how to be born. We were born as a people then, and we're born as individuals when we work to get ourselves out of Egypt now. Being born is a very important process, because everything else comes after the birth, after the beginning.
We were born out of Egypt in an "above time" fashion, and we have to birth ourselves in all new beginnings, in an "above time" and "above space" way.
Part of getting out of Egypt is knowing that G-d is running the show. All ten plagues in Egypt were displaying full-on promise that G-d is running every detail and aspect of reality. He sort of came out from, "behind the curtain," to show us that, as a one-time event in history, to let us know that he's really running the show on all levels of reality, higher, middle and lower.
Coming out of Egypt is being a servant of G-d, but it's also being a witness, one who testifies that G-d is found in this aspect of life, where G-d is normally not found. Part of coming out of Egypt is expanded consciousness, which is where we will live in Messianic times, when we will live mindfully and consciousness-fully, that's the place we're going to. That's what gets us out of Egypt, that's what gets us out of a slave mentality.
Passover, in Hebrew, is Pesach, which means. "mouth speaks," and we're supposed to do that. The ultimate, human expression of G-dliness is through the mouth. And the more we attach ourselves to G-d by speaking out the Haggadah on the night of Pesach, and any Holy speaking, the more we speak our way into consciousness and out of Egypt, out of the narrow straights of our lives.
We're mean to understand, from this whole Egyptian saga, that everything is a miracle. Those were "open miracles," but we understand from the 10 Plagues and the Red Sea, and all that magnificent stuff, that the hidden stuff is also miraculous. Breathing is a miracle, and things coming together and going my way… we need to pay attention to them. It's all miraculous. There are no rules, no hard-and-fast, status quo rules of nature, when you start looking at the world through the glasses of miracles.
All of these things point to getting out of Egypt and all of things things are going to fortify us, hopefully, for the rest of our year.
Comments are closed.