Restore The Jewish Glory – Part 1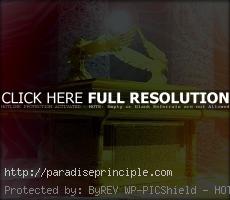 I'm starting a new series now, on the untapped essence of the Jewish people. It won't be comparing Jewish people to non-Jewish people, as that would be politically incorrect, to say the least.
Instead, this is an exploration, and I'll be tapping into what our destiny is all about, using some sources I've put together in the past and expanding on them. My intention is to reveal some things I didn't see or know before.
In that spirit, I'm calling this series, "Restore The Jewish Glory." And this will be a little introduction to it:
First, a quote from Ezekiel 36:24-29, "I will take you from among the nations and gather you out of all the countries and bring you into your own land. I will sprinkle on you clean water. I will give you a new heart and I will place in you a new spirit. And I will remove the heart of stone from your flesh and will give you a heart of flesh. I will put my spirit within you. You will be my people and I will be your G-d."
Second, a quote from the writings of Rabbi Avraham Yitzchak Kook, "Our truth is strong enough, but it is so overpowering and we are still unable to explain it in a clear language. In our inwardness, we understand our ideas and in the course of time our speech will also emerge from its hard exile in which it is confined. Only a people that has finished what it has started can descend from the stage of history, when its vision has already been fully disclosed to the world. Out of the inner depths, the Jewish people will yet sound the same call that was issued by the rock, from which it was hewn."
The whole motivation of this my new exploration here is this – our historical destiny as a people is at hand. We are a nation of priests, we are a chosen people, we are a light unto the nations, and we are living in a period of time where the great majority of our people don't buy into these times. They don't begin to see, understand or know its own greatness and glory. Most of us cannot see that there's anything special or unique that distinguishes us from other people in world outlooks, not at all.
So, the question is how to approach a subject that is so broad, so sensitive and yet so crucial. How can we hope to do justice to, perhaps, the most important question that exists for our people, and maybe for the whole world? And the answer is, we cannot do justice. It's clearly beyond our capacity. But G-d can do it through us.
In that spirit then, we march forward, drawing specific topics from the following categories, and maybe we can find our way on this journey and map out some kind of path. Maybe we can develop some types of meditations by taking these ideas, one by one, and exploring what they're all about.
These platitudes that we are meant to step up into, for the sake of our own destiny and the sake of all mankind present some challenges. Here's a list of the challenges, the things we must work with:
What does it mean to be a light to the nations?
What does it mean to have a heart of flesh?
What does it mean to be a chosen people?
What does it mean to be a kingdom of priests?
What does it mean to be a testifier of G-d for the whole world?
What does it mean to be a teacher to the whole world?
How does the land of Israel figure in to all of this?
How does Moshiach figure in to all this?
How does our people, the great majority of which are not observant, but very spirited (I would say)… How do they figure into all of this process?
What is the timing involved in all this, stepping up into our destiny?
Those are a few of the questions, and obviously there are more. But let's deal with at least one of them now.
We are a light unto the nations. What does this whole idea mean? If we were to do a Light Unto The Nations Meditation, what would it look like?
I think it would sound like this – Allow yourself to step into the future. See yourself as a proud member of a people who understand both the glory and the responsibility of being a chosen nation, a nation of global light-conveyers.
Experience the love inside of yourself that you are very inspired to share with all of humanity.
Experience yourself filled-up with light, a light that stretches from one end of the world to the other, a light that's overflowing, a light that's experienced as wisdom and G-dliness and love and transcendence and healing. It's a light you're driven to share with everyone, a light that's received by one and all, directly and consciously, but also indirectly and subconsciously.
This is what I think the meditation would be about, and it's not just a meditation, but a type of foresight or vision of what this state would be like. Because being a light to the nations is being someone who, when the world is in the dark, lights up a torch, a light or a beam to light up the path.
How does a person, no less than a nation, do that for the rest of the world? What comes to my mind is that person would need a universal language. We would need to have the ability to talk to anyone about all these things, and as a teacher we must know a language the students will understand, a translation of our destiny, which is Torah, into a universal kind of language of some type. That's the first thing.
In order to be a superior kind of light, we would need to teach so that a person can come away from our teachings with absolute clarity, to know where to go, what to do, what to say and how to say it, who to be with and why to do it. They would know the answers to what baffles us all, in our private lives and in our national destiny.
That's the challenge, and being a light unto the nations is probably much more than that.
This entry was posted by yitzchak on June 12, 2017 at 10:17 PM, and is filed under Restore Jewish Glory. Follow any responses to this post through RSS 2.0. Both comments and pings are currently closed.
Comments are closed.