Restore the Jewish Glory – Part 2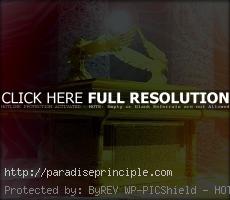 Last week I gave an introduction to this series – Restoring the Glory of the Jewish People. It's touching on the idea of us being the chosen people, but also to the reality of stepping up into our legacy.
Today let's start with this – The Jewish people are the ones who testify that G-d is in the world. One prophecy says, "You are my witnesses."  I'd like to point out that besides being witnesses verbally, and talking about G-d, it's our extraordinary connection to G-d and our living in an above-nature way that serve as our testimony.
Our extraordinary, above-nature living in the world, as a people, involves a number of things:
It involves our will being connected to G-d's will.
Our ideal perception is that there's nothing else in the world except G-d.
Our ideal testimony is that where G-d is normally not found, we are witnesses revealing Him to be found.
We are a people connected so deeply with G-d that, as the Zohar teaches, G-d and Israel and Torah are one, which means we can connect with our souls to G-d and to Torah in any combination, and find each other in that interconnection.
We are a people whose souls are described in the book of Job as being "a part of G-d above," which is a hard concept to understand, meaning partializing G-d, but that's what the words say and we have a very deep understanding of our souls based on that idea.
We are a people who are promised that G-d will be with us in the exile, and G-d will return with us from the exile. Most of our history involves exile, almost all of it. And we are always connected up with G-d in an extraordinary way, wherever we are.
We are a people who are very beloved. Our Sages teach us, if a person knew how much G-d loves us, we would be roaring like a lion all day long.
We are a people who are beloved, and there are parts of Holy script referring to us as His daughter, His sister and His mother, describing the love of G-d that is shared with us.
We are taught that Heaven and Earth were created for us, that's how much love sustains our faith and who we are.
We are taught that God mirrors the Jewish people doing mizvot in many different ways, and one of the ways is that He wears tefillin, just as we do. Our tefillin speaks of our love for G-d, the verse in the Shema, and His tefillin speaks of His love for us, "Who is like my people Israel?" Even on the level of ritual, G-d is expressing His deep love for us.
We are connected to G-d in an extraordinary way with regard to our character.
We are considered to be above the stars, and more numerous than the stars and the sand.
We are considered to be a nation which dwells alone.
We are considered to be a nation which, when we ascend, we ascend to the highest heights, and when we fall, we fall lower than anyone else.
We are compared to various fruits, such as the date palm. Every part of the date palm is has a particular use.
We are compared to the apple, which has a bud that comes out before the fruit appears. And as a people we said, "We will DO before we said we will listen," which is parallel to the apple.
We're compared to olive oil because it does not mix well with water, and we do not mix well with the nations. The best of the olive oil only comes out when you crush it, and we do our best as a people when we are crushed. That's when we really shine.
One of our character traits is holy skepticism. When others may jump up and buy into whatever is being sold to them, the Jewish people don't necessarily buy into everything.
We are a people with a tendency to unite the disunited things, the divided things in this life.
We are a people who, when pushed to say what we really want, will declare we want G-d and His will. Sometimes we have to be pushed to say it and to genuinely desiring it.
Based on these things, here are a couple of meditations based on the above-nature of the Jewish people:
Experience being Beloved by the Master of the Universe… Feel the love and how nothing can stand in the way of this love… Feel the warm glow that encompasses you , knowing that whatever you do, wherever you go, whatever you say—-you are beloved with an unconditional love—with an eternal love—a love that will never be taken away—and even when you fall and do that which seems to be bad and wrong, when all is said and done—it'll be retrospectively clear that you really intended it to be done for the sake of your Beloved –Hashem…
Experience your unique character as a member of the Jewish people… Awaken your inborn humbleness and your natural uniqueness… experience your faithfulness… appreciate that you know deep down inside that you know of a higher and better way… take great and profound pleasure in the fact that these traits and many more are an inheritance that were experienced by your parents and theirs all the way back to the Patriarchs and Matriarchs…
Experience how you are at one with Hashem, and how He is the source of all that is good in your life … experience how he is the deepest will in your own will… experience that the deepest motivation inside of you is to reunite with Hashem in His infinite womb… experience how you are truly a child of Hashem … experience how no matter where you go and what you do, that Hashem is right there if you call…. experience that you are empowered to the extent that you connect with Hashem… experience how you are at one with Hashem on the deepest level… experience an inner drive to reveal Hashem's presence in the world –especially where it's not felt…
Comments are closed.