Weekly MMM – Parsha Eikev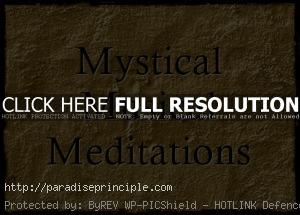 The MMM theme for the week of Parsha Eikev is connection. Here's a list of the things I want to share in my connection-themed MMM:
The whole concept of connection or connecting, in Kabbalistic literature, is the juxtaposition of two Sephirotic aspects, one of which is always the source of all activation, movement and vitality. Everything is either a connection or a disconnection. Connections in Kabbalah are called "chasadim," and disconnections are referred to as "gevurot."
These are the universal activators of life, opposite of each other. Chasadim connect, and they are associated with water, and gevurot disconnect, and they are associated with fire. Many more parallel aspects exist, but I won't deal with them right now.
Another source of connection is the unification of the broken vessels of the world. Right now, we are in a 45-day period of time, from Tisha B'Av until the 25th of Elul, the day commemorating the creation of the world. Forty-five is the Kabbalistic code name for Tikkun, or rectification.
Connecting, then, is rectifying. And disconnecting is breaking, which is the opposite of rectifying.
A Messianic consciousness source for connecting can be seen by understanding that a human being is a microcosm, created in the image of G-d. A microcosm is a brilliant mechanism of connection, and interconnection. Man as a microcosm, or a small world, is connected with the past, the present and the future. We are connected with all people in the world, all consciousnesses of the world, and with all aspects of life, if we know how to press the right buttons to connect.
A Garden of Eden source for connecting comes from the Fall from the Garden. While the Fall created disconnection and duality, such as light and dark, life and death, anything and it's opposite. The connecting aspect, the way we get back into the Garden, is by getting into the oneness. This is what will happen when we get into the Messianic period.
A Cycle of Life source for connecting comes from time, which does not exist in a vacuum, but in brilliant interconnections. For example, the weekdays are connected with the Sabbath, which is connected with the next weekdays. Rosh Hashana, the New Year, is connected to the whole year, in fact there's an intimate connection. Our lives are connected to the post life; it's all going to be reflected in that way. Our present life is connected to our past life and our future life as well.
These are Cycle of Life connections. The more we connect them, the more we can tap into the healing potential of making connections, which is what it's all about.
A Bashert source for connecting is available in our relationships. Bashert means "meant for each other," and it comes from historical connections we've had with each other, root soul connections. When we discover those connections and actualize them, then we can live in a win-win relationship, or a bliss-bliss relationship where we are completely receptive to each other.
You could say we complete each other, we are each other's soulmate or soul sibling, and we turn the "me" into a "we." That's the greater possibility for connecting in relationships.
A Me/Myself source for connecting is often called, "finding your calling." We find our calling in life with what we most resonate with when we're "in the zone." Or, we find the most difficult thing in our lives and endeavor to take care of it. We can project how we will take care of it by finding our inner voice and by going down a path towards actualizing ourselves. That's what we call, "connecting to myself."
A Faith in G-d source for connecting is when we have faith and trust in G-d, and when we see G-d's hand at work 24/7, in everything we do in life. It's available by connecting our will to G-d's will, with our entire heart and soul and might.
Comments are closed.