Weekly MMM – Essence-ing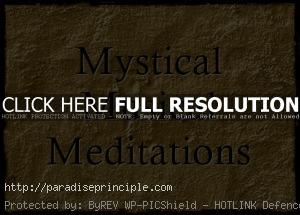 I call next week's MMM "Essence-ing," in English, and in a sort of casual way in Hebrew, "Pnim D'Pnim." The idea is "the inner of the inner," which is a concept I learned with my long-time mastermind partner many years ago.
Back when I was contemplating making the leap of faith required to leave my comfortable, secure home in Israel and travel to the United States to teach my stuff, I certainly needed courage and I also needed faith. But the most important thing I needed was actually Pnim D'Panim.
When I said, "I've never done this, I've never given classes in various cities. I've never prepared classes, advertised them and networked with people internationally, to get people to show up for my classes." I'd never done any of it and I had no idea what I would be getting into.
How would I be able to stand up in front of a crowd and keep my mouth moving when I could barely catch my breath at the thought of speaking publicly? I had so many worries, and I honestly couldn't sleep for a month before my first trip. So, my mastermind partner told me, "Yitzchak, what you have to do is go inside yourself and "essence," for lack of a better word. You have to find the essence of who you are, and let it percolate or bubble up to the surface until it's overflowing from you.
"To the extent you do that, you 'essencize' your life, and you find out who you are and what you have that's unique, and come to an understanding of what you can give to other people that they cannot get from anybody else. And the deeper you go, the more passionately you go into this mind-state of consciousness, the less you'll have to make any kind of efforts at all during your American tour. D
"Doors will be opened for you by G-d, the way the Red Sea was opened up for the Jewish people when they needed it. Everyone is going to be on your side, to get involved, to introduce you, to work for you, and to help you create connections with lots of people. You'll have everything it takes to make it happen.
"G-d will give you the courage, the confidence and the words, but it all depends on how much you go into the essence of who you are."
So, that's how I was introduced to this concept of Pnim D'Panim. Now, let's jump back into the present, when we're very close to beginning a new year.  Every year at this time I try to review all the highlights of my life, which for me, personally, prepares me and and "essences" me. It lights up my inner light, more than anything. I can clearly see that I'm much more of a human being than I thought, as I recall various parts of my past year while they are percolating through my mind.
The more I've seen lost parts of myself coming to the surface and into my awareness, the more I sense the world is meant to connect with me. The people in different parts of time, space and soul are reaching out, seemingly out of nowhere, to ask, "Hey, are you the Kabbalist Rabbi who helps people understand a million weird things, meaning whatever comes up in their minds?"
Questions like that one come up because the deeper a person goes inside, the more they will experience people and opportunities embrace them and chase them down, sort of like teenagers chasing after the Beatles in the early 1960s. It has that power because we are microcosmic beings, and the deeper we go inside ourselves, the more we wake up the world around us, especially the things that correlate to the deepest parts of ourselves.
And that is Pnim D'Panim. What can you do to get it? First, you have to see who you are and what your calling is in life, and hopefully be able to synthesize your core essence into a concept or a word. For example, "a transcender, a giver, a fixer, " or whatever your word may be. When you have it, you can walk with your word, and make decisions from it, and speak from that place, that "identity word" of who you are. That is "essencizing."
And you have what you need to blow past all the pettiness of life and get down to the core of it. People are going to feel that from you, and it will allow you to break through walls. When we speak from our hearts and souls it opens other people's hearts and souls, too.  When we speak from our essence, then me can "essencize" other people as well.
You have to find out who you are by studying your life, seeing the highlights of your life and what you are yearning for, what you really desire. What do you excel in and what are you struggling for? What MUST you have in your life? These are the questions that lead you to your essence point, and the answers will be provided as long as you're receptive enough to hear them. Your answers are available 24/7 if you're asking the right questions.
Go straight to the source and ask G-d your questions. Once you do that, you'll give birth to your "essence personality," and it will light up your way in your soul family, your people, in ways you never thought possible. And all this will happen without your personal, concerted effort. It's unfamiliar to people who are living in the natural world instead of their own essence.
I'm referring to a concept that's extra-ordinary and super-natural, which is – the deeper you go inside, the more the outside stuff is taken care of for you. So, that's the challenge, and my MMM for this week. I'm curious where it will take me, where I'm going to take it, and who else is going to jump on board.
This entry was posted by yitzchak on September 4, 2017 at 5:58 PM, and is filed under Meditations. Follow any responses to this post through RSS 2.0. Both comments and pings are currently closed.
Comments are closed.