Weekly MMM – Messianic Consciousness Reflected in Chanukah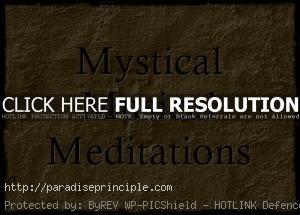 This week's MMM will happen during the last half of Chanukah, a time when I'm very much aware of who I am, who I have become since Rosh Hashanah. So, I'm putting together a lot of the different consciousnesses revealed to me and to others during our weekly MMM sessions.
What I came to, somewhat naturally, as a theme for this week is Messianic Consciousness. The MMMs, their themes, their topics and the flow of their presentation are all combining to open the doors to Messianic Consciousness, G-d willing.
And, G-d willing, we are right now on the heels of the Messiah, which is what our Sages call this period, "… the heels of Moshiach." It's a huge topic on such a critical time, and it is actually not well-studied or written about.
Research reveals the changes, "on the ground," so to speak, meaning physically on the earth. There are many books about that. But consciousness is what really interests me, and there's not a lot written about that aspect of the coming of Moshiach.
So, here are some, but not all, of the differences I see between our consciousness now, at the present time, and what will be available to us in Messianic times. Later, probably next week, I'll provide more ideas to fill in the blanks I'm leaving this week.
These are the specific topics, in outline form, meaning ways we will be able to carry out Messianic consciousness in the near future:
Paradising our lives. This means getting back to the Garden of Eden, and the maximum expression of the "I" and the "Thou." It represents a complete connection to G-d along with a complete connection to myself.
Understanding what is expected of us as a "chosen people." This represents a return to our Jewish glory, which the whole world will recognize.
We will move from a finite consciousness, a finite way of looking at things, to an infinite way of looking at things.
Fusion with G-d. This means we fuse our own characteristics, our senses and other aspects of our humanity with the so-called parallel aspects of the Divine, and therefore raising ours to a whole, new level.
It's a taste of the World To Come, and we rise to an elevated world, an elevated state of being, a perception involving many different connections that are beyond the consciousness of the present dimension.
Rather than considering ourselves as partial, we need to see ourselves as whole.
Knowledge of G-d. Daat, the knowledge, the knowing of G-d, the wisdom of G-d, will be the main occupation of the entire world at that time. We need to move towards that reality.
Ability to carry both sides of a paradox. We will have the ability to make peace between things that seem to contradict each other. We will have a unification of disparate things within ourselves. We will be able to look at the world around us with that ability in our consciousness.
Accepting and embracing everything that comes our way. The more we have a relationship with G-d's providence, the more we can embrace, rather than escape the seemingly unpleasant parts of our lives.
Seeing G-d's presence in everything.
Seeing the Hidden Light. The Ohr Ganuz provides the ability to see from one end of the world to the other end of the world, from one end of the process to the other end. And that includes seeing into the future and seeing how the past affects the future. That's another type of consciousness opening up for us in Messianic times.
Achieving our calling in life. Everyone will dance around in a big circle, and we won't be in need of anybody anymore, because we will all have reached our own, personal enlightenment. Of course we can share with others, but they won't be in need because they have their own.
Micro-cosmic consciousness. This means we have the ability to see how everything is associated with everything else. We will be living in full-blown, parallel worlds, and we'll see our connection to the people and the good in the world.
The feminine principle will be the crown of the masculine principle. Although it's not apparent at the present time in the world, everything that's the highest level in principle will be the crown of everything else.
All the above needs explanation, and also proper examples, but I'll leave this in outline form for now.
This entry was posted by yitzchak on December 17, 2017 at 8:28 PM, and is filed under Meditations. Follow any responses to this post through RSS 2.0. Both comments and pings are currently closed.
Comments are closed.