Weekly MMM – Male/female relationships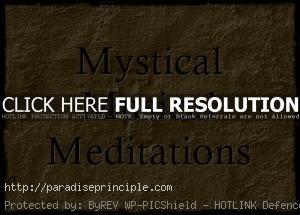 Where I'm going now with my next MMM, is following the same theme as last week, which is Transcendence. It's will be about male/female relationship transcendence.
I'm choosing this topic now because:
We're beginning the book of Shemot, which is Exodus.
We're beginning the series of six Parshas, the first letter of which form the word SHOVAVIM, which speak to a period of time that serves as a rectification of the spilled seed of Adam, the first man, and includes the generations since Adam. Fixing the souls is at the heart of the male/female relationship.
We're living in a time now, certainly in the Western world, specifically America, when many celebrities of all kinds are being called out as sexual abusers. And the reverberations of this situation and international publicity are causing huge confusion, and even an identity crisis. What is a man? What is a woman? What's a man/woman relationship, especially a physical relationship? There's a great need to understand the male/female relationship in order to make is healthy, and something the people can feel good about, but how do you sanctify it? How do you elevate it?
Those are some of the ideas that have prompted me to go in this direction now. Of course, there's a lot more, too much to cover in one weekly MMM. It would include the concept of being "in love," compared to "loving," and also the concept of bashert, meaning the right man or right woman. How do you discover your bashert, and how do you cultivate that relationship? How do you see it through G-d's eyes and resonate with it? How do you even meet such a person, and how do you make it work once you've met?
Bashert is a Yiddish word which is loosely translated as "meant to be." It applies not only in a male/female relationship, but to each of us in relationship with our home, our career, our calling, to everything. And our bashert relationships many be in need of healing, which we want to understand and cultivateies
Kabbalah teaches us a lot about the male/female relationship. One of the primary analogies of spirituality in Kabbalah is the male/female relationship. What does it take to arouse them, and to have a unification? What are the parameters of that unification? What are the various levels on which it's happening?
Kabbalah gives us insights into higher levels of unification, which are progressively higher and higher, and through which a couple may become one. And the lower levels are where you find more and more divisiveness. That's where a couple is not connecting at all.
We need to understand the guiding principles and have the tools to help us come to a unification in progressively higher levels of oneness, which contrasts dramatically with what we see in the world now. People getting married, staying married, staying loyal to each other… these are very important, real issues now. They can't all be addressed in one weekly MMM, but we can get started.
Prior to the beginning of the Eqyptian exile, the Jewish people worked as slaves. It's said that the more they were oppressed, the more they were fruitful and multiplied. This phenomenon may be a clue to the relationship between people experiencing pressure and anxiety and being fruitful and multiplying. We need to study this as well, to understand the deeper levels of the male/female relationship, not just a psychological understanding, but how a person's spouse can be a messenger of G-d to us, and how to work with that in our own lives.
This is the tip of the iceberg on the topic, but it's the basic direction I'm going in the weekly MMM.
Comments are closed.