Weekly MMM – Speaking Into Consciousness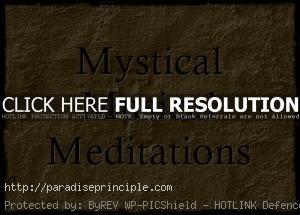 I am going to call this week's MMM –  Speaking Our Way Into Consciousness.
I'll tell you where this is coming from, and where we can take it to.  It's coming from the phrase, "uncircumcised lips," in the Parasha, referring to Moses.
Moses mumbled and stammered before God, saying, essentially, "Who am I to be your spokesman?" He could barely get the words out, as a reflection of the Jewish people who were a nation of slaves at the time. They couldn't even speak properly either.
They were grunting and moaning and screaming in their agony, and G-d heard these sounds they were making, and after 200 years of being restricted-consciousness slaves, they were unable to speak their truth, or any truth.
The Jewish people were all inside of Moses, and he was a reflection of them, so he was also limited in the same way. On of the main pathways into redemption was the ability for someone to speak their way to freedom.
The deeper, original idea here is that G-d spoke the world into being. The more we can hook up with and synchronize ourselves with the profound depth of speech, especially speech in Hebrew, the Holy Tongue, the more we are connected to the substance of what created the world – the 22 letters of the Hebrew alphabet. The more we connect with it, the more we can speak the world into being, as G-d does.
We can speak our lives into being, which is why the Breslover Hasidim shout out every word of the Hagaddah at the Passover Seder. It's because they understand this principle of speaking yourself into freedom.
We know that the six weeks of Shovavim, which we're in right now, involves rectifications. One of them is a rectification of sexuality, which is also a rectification of speaking. Our mystical Sages teach us that just as the sexual organ is a representative of the whole body, so too is our mouth. In a parallel way, our mouth is also a representative of our soul. That's why they say the lips are uncircumcised, like the sexual organ may or may not be uncircumcised.  It's a parallel system.
Both the sexual organs and the mouth have the potential and potency to raise us up to higher levels of consciousness.
Speaking is an integral part of human beings, by contrast to animals. The more holy we speak, the more holy we create our world. The more truth that we speak, the more the truth surrounds us, the more integrity surrounds us. When our word is a word that can be trusted and relied on, and we weigh our words carefully, to say the right things, we will draw down consciousness to ourselves.
Even in our dreams may be real, to the extent we are speaking the truth.
These are some of the underlying principles of what it means to speak ourselves into consciousness.
There are so many ways to do it, such a Poetry Speak, Heart Speak, and of course, finding our own, personal voice to speak. We can Soul Speak, we can talk to G-d, and sometimes we can go so deep that within our own speaking we find that G-d will ride on our words and speak right back to us, which is the secret of what prophecy is all about.
We can MMM Speak, which means that we bring all these types of speaking together, as a channel for consciousness-speaking in a group.
We can Thank You Speak, which is gratitude that brings down consciousness. Talking Torah is also talking ourselves into consciousness. Prayer Speak is talking ourselves into consciousness. Turning prayer toward meditation, see it that way and choosing to focus on it that way is also speaking our way into consciousness.
Saying a word, like a mantra, such as Master of the Universe, which Rabbi Kaplan teaches, can also help us speak our way into consciousness and draw it down into our own lives.
These, and other ways we've yet to explore will be part and parcel of our MMM this week.
Comments are closed.