Weekly MMM – Lost Sparks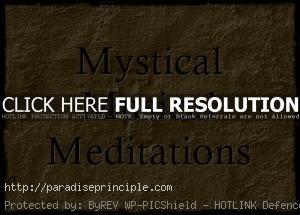 Our next MMM covers a well-worn but very important topic in Jewish Mysticism… and that's the Holy Sparks.
I'd like to go through a few sources, and some of the practices that come out of these sources. Probably the earliest source of the idea of Holy Sparks is when the world went through the primordial breaking and breakdown, and the fixing of the breaking is accomplished through gathering lost lights that were scattered in the process of breaking.
We resonate in our lives with pieces of G-dliness that are presented to us in all the challenges and encounters we have. When we resonate and clarity our challenges, we bring the sparks back to our pristine home, inside of ourselves and inside of the world.
This is true on a micro level and on a macro level, as the world leans toward the rectification of the world by replacing the lost sparks into their place, where they came from originally. Practically speaking, on a macro level,  the Jewish people were thrust across the globe for most of our history, and we gathered the lost sparks, which were converts that we inspired to return home, so to speak.
But it's not just converts, it's also ideas and energy and lost pieces of Torah that are exiled, and we help to redeem them as well. The Holy Sparks also have a place in reincarnation, meaning that every one of us comes back again and again, to continue to gather up more and more lost sparks. Sometimes we can feel what our unfinished business is by the smoothness or non-smoothness factor. We see what our personalities are struggling with and driven to take care of. That's another aspect of the Holy Sparks.
And another aspect is to understand our calling, meaning what Hashem is calling you to do. We can understand that, similarly, by what you're driven to do, and you may have a hard time doing it, but you have to keep on getting up and doing it again. Or, another way so see it is to recognize what we're really, really good at and understand that other people need us to be good at it, too. We need to shine the light for others in our area of expertise.
The Baal Shem Tov talked about sparks, and that according to the quantity and quality of our belief in Divine Providence so, too, will Divine Providence believe in us and react to us, showing its magical world to us. If we really believe that G-d's guiding us, then G-d will guide us. If you open up your eyes and check out the events of your life you'll see how G-d is guiding you to do what needs to be done.
Sparks present themselves in the realm of eating, the whole eating ceremony where another type of spark needs to be raised up. Human beings in a netherworld, post-life, on the mineral, plant, animal and human levels, may get stuck. So, sometimes by just eating, or making the blessings at the right place and time, we can raise them to the next higher level, getting them out of the stuck place.
Sparks are found in the giving of the Torah, which happens in this week's Parsha. At Mount Sinai, we got to a place where we transcended the whole need to raise sparks, which was Adam before the sin, and we got to the place where we could say, "we will do and we will hear," which represents the willingness to embrace G-d, sight unseen.  That's probably the fastest and most powerful way of raising sparks.
Sparks are found in the 6-week period of Shovavim, from Parsha Shemot to Parsha Mishpatim. This is the time when we are trying to raise up the seed that was spilled by Adam in the 130 years during which he separated himself from Eve. We do that by doing things above and beyond the normal call, which has to do with more prayer, more learning, more fasts and more specific tikkunim. We raise a lot of sparks by doing these things as well.
This week, Tuesday and Wednesday, is Tu B'ishvat, the time our Sages tell us when the sap is rising in the trees. It's sort of a Jewish Goundhog Day when Spring is being announced in an unseen way. But we know Spring is coming, and we know this means sparks. We can grasp it experientially by feeling the bubbling-up of unborn life in many forms, and we can plug into it.
And finally, in this collection of material on the topic of sparks, we can find sparks in the Sefirot. Another idea of the Baal Shem Tov is this – the Sefira of any kind of personality trait or any kind of situation we encounter in our lives can be used to raise sparks from a fallen state to an elevated state. As an example, fallen Gevurah, which is fear, unfounded fear, can be raised up into the courage to do G-d's will. All of the Sefirot have fallen and elevated states. This is yet another way of raising up Holy Sparks.
So, that's my collection of Holy Sparks ideas for now.
This entry was posted by yitzchak on January 29, 2018 at 4:28 PM, and is filed under Meditations, Weekly Parsha. Follow any responses to this post through RSS 2.0. Both comments and pings are currently closed.
Comments are closed.