Weekly MMM – Purim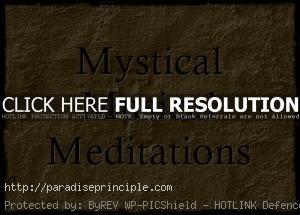 I'm going to look at some of the tools we can use for the upcoming holiday of Purim.  The first one involves Megillat Esther, which literally means the book we read on Purim, the Book of Esther.
But, like everything else on Purim, you've got one thing on the surface, and one thing that's deeper, beneath the surface. Even the meaning of the word Megillah indicates a revelation. Megillah means "revealed," and Esther means "hidden," so put together they identify the revelation of what is hidden.
Revelation of what's hidden is a common theme for the holiday of Purim, which asks us to reveal every hidden aspect of our lives. It sets up that challenge in our lives. Some of these manifestations that come about on Purim are:
We drink wine or alcohol, and once we drink, it serves as sort of a "truth serum," and that which is hidden inside us, comes out. The numerical value of the Hebrew word for wine is the same as the Hebrew word for secret. So, we have to drink to bring out that hidden part of ourselves.
And, further, we are supposed to drink until we don't even know anymore, meaning we drink until we get to the point of knowing we know that we don't know. And that's a big revelation.
Essentially, we get to the point where we know so much, we finally know what we don't know. That's discovery of the "not knowing," which is a very high and revelatory state of being.
We get to a place where, because we are tapping into such high energy, we are in a state of pure trust with G-d, and anyone who reaches out their hand for a donation, to receive charity, we just give it to them. We don't make an investigation into their motives, whether they are worthy or not, like we do the rest of the year. On Purim we simply trust, and we tap into this pure trust in Divine Providence, and we reach out for that.
By extension, we can ask for anything from G-d and he will give it to us as well. We can give unconditionally to others as G-d gives to us. That is another one of the "revealing the hidden" customs of Purim.
What seemed to be a certain, horrible fate, even a holocaust, that would be happening to the Jewish people at that time, and all kinds of nasty scenarios that would have happened to us actually happened to our enemies. Which shows that Purim is a time when exactly the opposite of what we think will happen is what will happen. This is the source of a lot of the irony and turn-arounds and humor that happens on Purim, meaning what happens is exactly the opposite of what was expected to happen.
All of the Hebrew names of the months of the year are different permutations of the Divine four-letter name, and represents what level of Divine Providence is going to happen on that level. But Purim is almost exactly the opposite; it's backwards. Meaning, it's looks to be upside down and backwards, but it's actually revealing the highest light. And that's a revealing of the hidden as well.
Our arch-enemy is Amalek, who represents the understanding of the hiddenness, and blinding us to revealing the hidden. Amalek represents happenstance, and in the various places he's mentioned it Torah he represents doubt, coldness, the opposite of passion. He represents the exact opposite of what true revelation elicits, meaning nothing is happenstance and there is no doubt, and that there is passion in all our lives. That's how we fight off the spiritual and physical arch enemy of ours.
Purim is the day when we reveal a very, very high, Divine level of Sefirotic energy called Atik Yomim, the Ancient of Days. It's the same kind of energy that came down when we crossed the Red Sea. When we make a choice to act miraculous, like a mirror's reflection, G-d acts the same way, and does miracles for us. He parts the Red Sea and he does the Purim miracles. And that energy is available for us now, too. That's what Queen Esther meant when she said, "If I die, I die, if I'm lost, I'm lost." And then she went in there and made miracles happen. This shows Purim as a miracle-making time as well.
Purim is a time for wearing masks, which is a revelation in that the mask represents the hiding of your true self. We want to get to the understanding that all of life is sort of a hiding, and on Purim, by tapping into the hiding we are tapping into our real selves as well.
It's a holiday that never stops. While other holidays may change in the future, but the eternal holiday of Purim will never stop, because of the depth of this revealing of hiddenness. The whole month of Adar, the month we're in right now, is a month which increases in joy, until it reaches a crescendo on the day of Purim. In any way we can we have to find ways to be happy and to have joy, and to find laughter as well.
These are some of the things we are meant to tap into, try to understand and to incorporate into our life on Purim, and all year long.
This entry was posted by yitzchak on February 18, 2018 at 4:41 PM, and is filed under Meditations. Follow any responses to this post through RSS 2.0. Both comments and pings are currently closed.
Comments are closed.