Weekly MMM -Alternative Ways of Speaking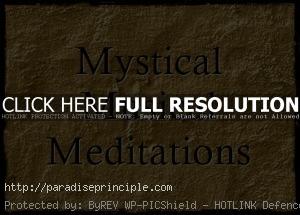 Having graduated and received Torah again this year, Thank G-d, the next logical place to go… logical to me, that is… is consideration of how we speak.
We went from a nation of non-speakers, with a slave mentality, coming out of Egypt, to a nation of the highest speakers. We are speakers of Divinity, of Paradise and expanded consciousness. We went from a nation of animal sacrifices to a national of humanity at the highest level.
And the essence of humanity is how we speak.
So, I want to call my MMM this week, The Alternative Ways of Speaking. And, I'm just going to go through a list here, a list of alternative ways of speaking, which I think is an experiment in living.
Here is the list:
Sephirotic speaking, which is talking in terms of the Sephirot.
Knowledge of Torah speaking, which is based on Torah logic.
Body language speaking.
Mirroring other people speaking.
What you really want speaking.
Minimal speaking, which is getting to the essential point and nothing more.
Torah 24/7 speaking, which is like being a radio station and broadcasting Torah, all day and all night.
Personable speaking, which means everything you're saying has the ultimate sensitivity to others.
Silent speaking, which means without saying words you can say a lot to another person.
Thought speaking, which is articulating your thoughts.
Heart speaking.
Soul speaking.
G-d speaking.
In-depth speaking.
Perfect-As-Is perception speaking.
Highlights of your life speaking.
Inside-the-topic speaking.
Inside-a-word speaking, which means you go deep and discover mystical portals within it.
Ratzon (Will) speaking.
MMM speaking.
Mindful 24/7 speaking.
Complete focus, meditative speaking.
Mantra speaking.
Sparks speaking.
Love speaking, which is sharing your love.
Resonation speaking, which is not talking about what you understand, but what you resonate with.
Passion speaking.
What the other person needs speaking.
Go-into-their-place-and-talk-from-there speaking.
Keep your mouth shut and just be with the person without saying anything speaking.
Creative, artistic, communicative speaking.
Soul family speaking.
Bashert soul-mating speaking.
Poetry speaking.
Inner voice speaking.
Complete self-actualization speaking.
This entry was posted by yitzchak on May 22, 2018 at 3:08 AM, and is filed under Meditations. Follow any responses to this post through RSS 2.0. Both comments and pings are currently closed.
Comments are closed.