Weekly MMM – Tikkun During the 3 Weeks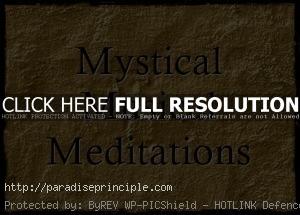 This week's MMM is sort of a continuation of last week's theme. It, too, is about healing, but it's a specific type of healing called Tikkun, or rectification, healing of the broken vessels.
Healing broken vessels is really healing broken people, and we all fall into the same category.
It's a timely choice of topic, because this past Sunday was a long fast day, and the beginning of a three-week period during which the worst cataclysms in Jewish history occurred in the past. It's a time designated for breakdown and breakage, more than usual, during the rest of the year.
This three-week period has that kind of energy, even in the climate. The days are the longest and hottest, which represents, in human terms, an overabundance. It represents our inability to take in so much input that's coming into our lives. That inability leads to dire circumstances.
The Kabbalistic story of the breaking of the vessels, in its simple version, is this – the vessels were immature and the light was overwhelming. The light broke the vessels on different levels, depending on the level of maturity.
The rest of history is all about fixing up what's broken, fixing the broken pieces. That repair can happen in various ways, but the basic idea is this – there has to be a harmony, a synchronization between the cosmic receiver and the cosmic giver. The giving must be matched-up with what is able to be received. If the giving and receiving isn't matched up, things break down.
In more human terms, for us to be proper vessels and to receive the lights in the proper proportions, we have to participate in teamwork. That teamwork involves other people who can do what we cannot do alone, and it also describes what happens inside each of us when we "team up" all our different talents, characteristics and powers we have inside us.
So, one of the ways to hold a lot of light is teamwork.
Another way to avoid the breakdown is to have selflessness. The more ego or selfishness we have the more fragile we become, the more vulnerable we become and subject to becoming broken.
The rectification, to receive the light, is to become very, very selfless and humble. Also in our lives, we have to be able to see that what we receive is not only just for us, but it's meant to be channeled into everything related to us. We live in interdependent worlds. Even within ourselves, what we receive has a parallel world which is shared by our body and integrated into it.
So, too, our mind will have a resulting, parallel effect. The body and the mind have the effect, and so, too, will the soul. When our soul has the effect, so, too, will the other souls in our environment, and eventually we affect the whole world.
It's not only teamwork, but we're in a world that's microcosmic and macrocosmic, where everything is connected to everything else.  And to that extent, there is Tikkun. To the extent things are disconnected, to that same extent there is breakdown.
The Messianic world will be the ultimate connection. That's where everything will be connected, and what we consider "parts" will become whole. We are moving in this direction now.
To be connected, a person needs to have compassion for others, to identify their own need for others, and the ability to relate to others in the proper way. The coming of Messiah is dependent upon our interconnectedness with each other.
We are in a world of Tikkun, which means that even though we are free-will beings, and we decide what gets fixed-up, we still have to realize that G-d is doing it for us, through us and to us, in his own way. Everything is getting better and everything is moving towards Tikkun.
But we cannot jump out of the hierarchal world of Tikkun into everybody-is-equal-and-everybody-is-the-same, and everybody is independent, which will be the reality in the future world (which we saw in Parsha Korach lately) but we will ultimately be in that kind of world, when everything is repaired.
In this fixing, we need to see that we are lacking something and we all have something that others do not have. To become whole, we have to give to each other. This is how we build up the vessels of interdependence and connection and love. That's how we can see the abundance that's coming our way.
Comments are closed.