Weekly MMM – Ratzon Living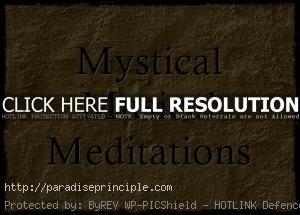 This week I want to talk about Ratzon, what it is, how to get it, how to become it, how to manifest it, how to teach it and use it to counsel other people, etc. So, let's begin.
The reason I'm talking about Ratzon is because we're in Elul, which is a month of primal, Divine Will to create a new world. Our will matches up with the Divine Will this month. It's just in the air! And it behooves us to bring it to life.
Some of the best, deepest meanings I've found on this topic are these:
1) My will is basically my essence. It's my Allness.
2) My will is my flow, my natural flow, when everything is flowing in-sync.
3) My will is my point of being fully alive. When it's activated I am in love with living.
4) My will is my complete self-expression.
When I'm living from a place of Ratzon, from my core Ratzon point, and I attend to all the stimuli that are coming to me, all that's happening in my life, from a place of Ratzon, what is that experience?
What I feel when I'm living from a place of Ratzon is that I am invincible, that I am an image of the Divine in the world, that I am fused and connected with G-d, that I am blissful, that closed doors are opening everywhere, that new things are being initiated in the world because (and ONLY because) of me, that I am motivating myself and certain other people, and that I am definitely moving towards my destiny.
And how does a person get their destiny from living from a place of Ratzon? My personal, most famous way of getting it is to be a transferor of Ratzon, meaning helping other people find theirs. I ask a person who they will be within a certain period of time and encourage them to declare their truth, out into the universe. And I help them watch that unfold in a Divine way, while pro-actively making it happen, at the same time.
It's like a path, a road map of Ratzon. I also ask myself, constantly, throughout my personal process, "What is it that I want, and what is it that G-d wants?"
I ask, "Am I fully expressing myself by doing this and accurately reading the sacred texts and interpreting the highlights of my life?" And I also ask, "What are some of the things I have to do in order to get it, to make it real?"
And, once I get It, "what's it like to be a Ratzon person? What does this Ratzon person look like?"
One of the things it looks like is that a Ratzon person is a lover of life. He or she is  a lover of his own life, and is able to help other people love their lives as well. He or she is clear about the WHY and in sync with the WHY.  So, these Ratzon people are able to help others become clear and get in sync, too.
A person like this is fully alive and focused on connecting his Ratzon with God's Ratzon.
What does it mean to manifest the object of your desire, your will, your Ratzon? What does that process look like?
What you're doing when you manifest your Ratzon is this – you are giving birth. You are giving birth to something that exists only as potential, but is being birthed, brought out into the world. You are taking it from a life of multi-variety and many details, scattered all over the place, to a place where everything fits together in your mind and your will. Everything lines up with your Ratzon.
You feel invincible when it manifests. You're on an automatic, effortless track when you're doing it. When you take notes of your Ratzon living, when you write it in a journal so you can see the highlights of your life and how they are inside of you, you can see your destiny, your Ratzon come to life.
Then, life become fascinating. There's never a dull moment because you can see, at all times, how G-d is unfolding exactly what you need for your Ratzon to come through.
And you begin to see this happening in different increments of time, in a day, a week, a month, a year, multi-years and multi-lifetimes.
All in all, that's the experience of Ratzon living.
This entry was posted by yitzchak on August 20, 2018 at 1:32 PM, and is filed under Meditations. Follow any responses to this post through RSS 2.0. Both comments and pings are currently closed.
Comments are closed.