Weekly MMM- Preparation For Succot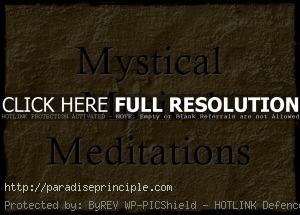 This week's MMM is preparation for Succot.
To start, it's a holiday of connections. I want to explore some of the main features, highlights and spiritual principles involved in Succot
For example, one of the themes of Succot is happiness. It's the second half of the holiday month, and instead of Gevurot being transferred from the male persona to the female persona, there are chasidim, which are mechanisms of connection instead of mechanisms of disconnection.
Also, there's the idea of a love affair, the one happening between us, the Jewish people, and Hashem. And this love affair culminates in a unification during the holiday of Succot, which has ramifications for the whole year.
We go out into a succah, and inside it we are covered by the clouds of Glory, of trust and Emunah. These clouds raise us up to a level where we are able to commune with the seven shepherds of Israel, with Abraham, Issac and Jacob, and the others, each on a different night.
Rosh Hashanah falls on the heels of Elul, a month of very intense time of self-exploration. And then there's Yom Kippur, a time of judgment and tshuva.  What's the essential connection woven into this whole period, including Succot? That's the question.
My answer would be this – it's a paradigm model for all relationships. What's happening during Rosh Hashanah, though the end of the holidays, is something that happens every day. This elongated unification process is actually going on all the time, every day, every week, every month and every holiday.
This period represents a standard, paradigm model, and I believe it teaches us about all our relationships by first teaching us about our relationship with G-d. It's a pattern for all our interactions.
That pattern is – first step could be described as, "if you love somebody, set them free…" It's the separation of Eve from Adam, before she became a separate being. We can start with a separation of ourselves from G-d so that we can see who we are and how we bond with G-d.
That's the first step, and it's the Days of Awe, or the Days of Tshuva we're in right now. Once we get a complete self-realization of the "real Me," then that mature, clarified Me who knows why I'm here in the world is ready to bond with Hashem, the One who made me and who enables the real Me.
That's the beginning of the bonding process. And when we get to that place, we must have a commitment. Like the wedding ceremony that commits the couple for the rest of their lives, to each other and to no one else, which involves a contractual agreement that's signed and sealed, so it is in the paradigm process at this time of year. Our commitment is signed and sealed, and that's when happiness comes into the picture.
We have clarity on our connection and where we're going together. The Sages say, there's no happiness like the happiness of ridding ourselves of doubt. So, happiness comes into the second half of this holiday period because our commitment is sealed on Yom Kippur. After that, we can celebrate. It's the happiest time of year.  We try to keep ourselves happy by singing and dancing with each other every night. It's a connection built up from the demonstration of our undying love, and our willingness to go into the succah exile with our beloved.
Without a normal home to sleep in and eat in, we still have deep trust in our partner. We are willing to do anything for our partner.
And finally, when we come together at the end of this whole holiday period with a mutual sharing of our essence, with love, joy, a hug and a kiss… after the intimacy we give birth to our newness in the new year. It's a family created by this type of a paradigm relationship. It's reproductive.
This season is a model for paradigm relationships.
This entry was posted by yitzchak on September 17, 2018 at 12:30 AM, and is filed under Meditations. Follow any responses to this post through RSS 2.0. Both comments and pings are currently closed.
Comments are closed.