Uncategorized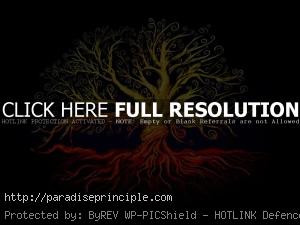 ARIKH \ THE LONG FACE
Know that the persona Arikh Anpin is a persona that stretches all the way, the entire length of the parsuf that corresponds to the core motivation inside of our personas. It motivates us to do everything we do, and when it's activated, nothing stands in its way and everything aligns with it to make its will happen.
Focus on identifying the deepest, core motivation of your life.  And to the extent you catch it, to that extent you are going to melt away all the subsidiary motivations you have, and you will be on fire; there will be nothing that can stand in your way. 
ABBA \ FATHER AND IMA \MOTHER
Know that, as in the upper world, so too in our world, the ultimate Father and Mother, in their ultimate, altruistic state, are completely unified in their purpose, to do what they need to do for the benefit of their children. To the extent you do that, your children will benefit for all time.
So, experience your inner, altruistic, completely dedicated approach to parenting, and apply that with inspiration and joy, every time you connect with your children. That way, you can be sure your children will do the same with their children.
THE CHILUF \ EXCHANGE
The parents, to the extent they inter-include and bond with each other, sharing the best of who they are, with each other, to that extent these parents will give birth to the greatest representation of who they are, in their children.
Experience doing that with your parenting partner, and with all forms of birthing in your life.
IBUR, YENIKA AND MOCHIN \ PREGNANCY, SUCKLING AND BRAINS
Know that our lives are in a constant flux of restricted and expanded consciousness. Experience the different states of expansion and restriction that you fall into and out of, and identify them. To the extent that you identify them, you'll know when to jump in and make major decisions in a state of expansion, and when to pull back and just keep yourself quiet, in a state of restriction.
Know that the process of mothering in the higher and lower worlds involves a constant connection with your fetus, your newborn and your children throughout their entire lives. Experience this connection from the moment you realize you will be giving birth, and cultivate this connection. Then, everything you do for yourself, do that for your child – your literal child and the child of your creative output in the world.
RAFAKH \ THE HOLY SPARKS
Know that you are constantly in engaging with lost parts of your soul. Experience the level of resonation, how strongly you resonate with all the input that comes to you, in your life. And to the extent that you are drawn to and resonating with whatever and whoever comes into your life, to that extent you will be guided from above to redeem that lost part of your soul.
THE DESCENT OF THE BRAINS OF 'ELOKIM'
Know that the other side, the Sitra Akrah, the other side of reality is constantly waiting to suck out any goodness you display or experience in your life. Therefore, experience yourself being protective of the value treasure you hold inside your soul, and be very selective how you share it and with whom you share it.
GROWTH OF ZEIR ANPIN \ THE SMALL FACE
Know that the Zeir Anpin is the parallel source in the upper worlds of Divine Providence in our lives. Experience revealing the Divine Providence in your life that is normally attributed to happenstance or coincidence, and reveal that it is absolutely purposeful and personalized and customized to bring you to where you need to be in life.
CHASADIM \CONNECTORS AND GVUROT \ DISCONNECTORS
 Know that the dance of life is knowing when to connect when the connection will bring empowerment, and knowing when to disconnect when that disconnection will bring disempowerment. Experience saying Yes as often as possible, when it is to your empowered advantage, and saying No the No's that disempower you.
NARNACH'I—5 LEVELS OF SOUL
Know that we have all 5 levels of soul, no matter which soul level we are rooted in, and we have the ability to access all these levels. Experience the Nefesh level of the connection of spirituality with physicality. Experience the Ruach level of the bubbly sensations of associations that come to you in your creative life. Experience the Neshamah level of feeling you are being guided from On High. Experience the Chaya level of feeling you are the right hand person of G-d in bringing this world to its Tikkun. And finally, experience the Yechida level of knowing that you are one infused and enmeshed with the Creator of the entire universe. There is nothing else but the Creator.
TZELEM —3 LEVELS OF OUR DIVINE IMAGE
Know that your very soul inside you is the very tip of an upside-down iceberg that stretches to the highest heavens. And know that, to the extent you bring that which is beyond you inside yourself, to that extent you've grown spiritually. Experience the drive to know what you don't yet know, to feel what you don't yet feel, to speak what you have not yet been able to speak, and so on with all areas of human consciousness.
THE SHADOW PARTZUFIM [YAAKOV, LEAH ..ETC..]
Know that for every manifestation and personality that exists in our world, there is an upper world parallel for all of them. With that knowledge in mind, experience when you sleep, the upper sleep and when you talk, the upper talk. When you meet with a person of importance meet that person's parallel upstairs and your own highest, most realized self in the upper worlds.
TIKUN NUKVA \ RECTIFICATION OF THE FEMININE
Know that as counter-intuitive as it may seem, it is incredibly powerful, perhaps the highest power available, in the act of receiving. It's the power of receptivity. Experience being an open vessel, open to receive from everybody and everything, all they have to give, thereby drawing down to yourself Everythingness.