Weekly Parsha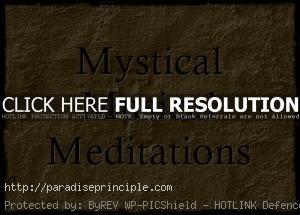 I'm going to share different aspects of transcendence in my upcoming MMM sessions now. I've rediscovered that I'm a transcender, and this week I want to focus on timelessness, or transcending time.
Why now?  In the Parshas, we see that Yaakov, Jacob, goes down to Egypt and said that he "began to live." Our mystical Sages say, and also in the Talmud it's written that Yaakov never died.  He was timeless. He lived, and of course we know he died, because there are verses in Torah telling us so. But on another level there's a part of Yaakov that never died.
It behooves us to explore that, because Yaakov is us and we are Yaakov. That's what the patriarchs and matriarchs are all about. It's not just a Bible story for us to enjoy quaint lessons from. In reality, they are inside of us and we have to understand that Yaakov never died because it affects our consciousness.
This is the direction I'm going in my MMM sessions – how to stay alive on many, many different levels. One of those levels is reached by understanding how to stay alive by transcending time.
Time is entropy. Time is death. Time ticks away, from a beginning to an end. When you get beyond time, there is no time. There is no end and no beginning.
So, that's the direction I'm headed now. And we'll start with an understanding of what time is. Time is basically rectification, Kabbalistically, in our present world right now we are in the world of time. We see G-d is running the world through a time-oriented facet.
As long as there's more to fix, as long as we're in this world to fix up unfinished business, it will be measured by time. Our concept of time becomes transcended to the extent that everything is Perfect AS-IS, and everything is whole as-is, and the direction we are headed.
To get to those places of timelessness, there are a lot of different possibilities. One of them is just to be aware, to be real and to embrace the idea of eternity; it's the notion that what we do now will reverberate forever. It's understanding that every thought, word and feeling we have now goes on forever.
When we relate to our thoughts, words and actions in that way, we step into timelessness. We relate to it daily.
Timelessness can be acquired by hooking up into our essence. When a musician hooks up into essence, you never get tired of their music. Whenever a great poet does it, contrasted to a great Biblical poet like King David, we see that King David's psalms go on forever. His poetry has eternal, lasting value. That same psalm has been recited for the last 3000 years, and it never gets old. It will continue to be recited into the future as well. "The song remains the same…" as goes the song sung by Led Zeppelin. It never grows old.
We can measure our own creative works by measuring their timelessness, too. We are trying to create things that are timeless by connecting up to our essence. Any time we connect to essence we connect to G-d and to limitlessness. When we bring limitlessness into the realm of time, then time melts away. That's when we are situated above time. As they say, time flies when you're having a good time. When you're having a good time you're connecting to G-d and to endlessness. In many ways, it goes by in a flash.
Jacob was working for his bride, Rachel, whom he loved. Seven years passed in a way that showed time had no meaning at that time in history.
We need to find a way to disconnect with what we understand time to be in order to achieve timelessness. When we do that, we do it through G-dliness and through essence, and also through understanding the connectivity of everything. When something is measured by time it means you're only seeing one, particular time zone, and not what happened before or is happening beyond this time zone.
To the extent that you think in a more wholistic way, beyond a particular time zone, then you are able to expand time. You can make time disappear.
That's what I think the essence the mystical thinking about time is all about. It's to go over time. We don't really move in a linear way through time, we jump around. A timeline has no real relevance for us, not prior to or following after the present moment.
During a calendar year we revisit the same Parshas and the same holidays, in an elliptical way. We are not just going around in circles because we are going deeper and deeper each time around. We see new things we didn't see before when revisiting the same places. That's because, until we grasp all the gusto and all the essence available in a particular time zone we aren't able to transcend its limitations. We can go beyond it once we experience its essence.
So, that's who we are and what spiritual time is all about. We are moving from an era of humanity, of a time-oriented period, to an above-time-oriented period. We get a taste of this every Shabbat. Shabbat takes us to the place where we try to train ourselves to not think about time, or think about tomorrow. We have many laws, halachot, constraining us from thinking about what's happened before and what will happen afterwards. It's about being "here and now," in the present.
That trains us to move from the time-boundedness of this world to the unboundedness of the next world.