Posts tagged
Avraham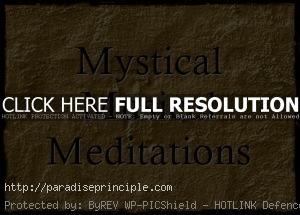 This week's Parsha is Vayera. It's a continuation of the study of Abraham, and his Chessed and goodness to the world.  It's a study of extraordinary life.
Abraham has a tent somewhere in the desert, Beersheva I believe, that is open on all four sides, in all four directions, to anyone. Abraham wanted to promote the idea of giving love through hospitality. His motto was, "What is mine is yours." And that was a life-changing, revolutionary motto in his day, and in our day, too.
Instead of taking, Abraham wanted to show that G-d is a G-d of giving, so G-d's people should be people of giving. That's the message, and everything about Abraham's life is seen as extraordinary love and sharing, even the way he provided his hospitality. He did a little and he did a lot, because he came from this perspective of giving and loving.
Abraham even went to the city of Sodom to pray against its destruction. This would seem to make sense for a person of such stature, but his qualities of morality, goodness, giving and loving were completely the opposite of the characteristics of people in Sodom. He set up an institute of The Sons of Sodom because he wanted to love them as well, to get that message across and to pray for them. He even brought them into his home to demonstrate the theme of his life – loving people despite the consequences and despite possibly being the first man to do so.
Because it means people may take advantage of us, this is a hard concept to hear in the world now, when everybody is protective of themselves, to avoid vulnerability.
But Abraham was teaching a different way, an extraordinary way of life. It was his whole purpose and ambition in life, and he set an example for us to follow. We need to find many ways to emulate Abraham's extraordinary qualities, such as sharing love in the way we talk to people, deepening the love in our families, appreciating the depth of a mother's love and the reality of love in people who aren't currently capable of showing it.
In our hearts we need to have the foresight, the love and the faith to bring out the love in others. We need to be able to identify the point of love in another person, even if its deep inside them, and to the exclusion of all else be able to focus on that point of love within them. This is how we can turn another person's life into a life of love.
That's the challenge, and the topic of our MMM this week.