Posts tagged
Baal Shem Tov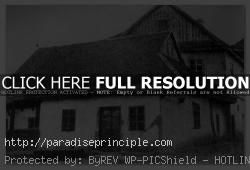 I want to get started talking about some of the basics of Kabbalah, sort of a Kabbalah 101, if you will.
And I figure that a good way to start is discussing the topic of reincarnation of the soul. I'm drawing from a booklet of notes of my work with R. Dardik on Gilgulei Yisrael. He took notes the whole time we were working together, and created a booklet on questions and answers on the topic.
You could think of it as Reincarnation Made Simple. So, let's get started…
One of the first, fundamental questions is about the ego, going back to Adam. Adam was a container of all souls, basically, and before the original sin, according to the Arizal and others, there were only good souls within him.
The fallout or result of his sin, was a mixture of souls, some of which were not so good. Our task now, and previously, throughout history, is to unmesh or unmix the bad ones from the good ones.
A bad soul is a person who is not yet rectified, very distant from G-d, but in some cases redeemable unless the level is so bad, as defined by the Tanya for example. Unredeemable spirituality is comprised of those things actually forbidden to us. And that's why they are forbidden, because they are unredeemable.
Potentially redeemable, however, are the notoriously evil rulers and other figures we've faced throughout history. This would include Pharoah, Lavan, Esav, all of whom, somewhere along the line in their reincarnations, made the wrong choices and headed down a very, very hard path. Part of their redeemability involves the part each of them played in Jewish history.
I'll leave it at that regarding bad souls mixed-in with Adam.
Another point I'd like to make here is the fact that we are all old souls. In contemporary culture you have this general conception that uses the phrase, "old soul" to describe a higher, more evolved human being. But, according to the Arizal, we've all been here before and we're back because we have unfinished business, and we have to go through life to finish up our business here.  Hopefully, we resonate with what we need to fix up, and then fix it up.
Unlike this popular concept, we are all, in fact, old souls. Maybe there's one every so often, across many generations, that's actually a new soul, meaning one that's never been here before. And the Arizal is a good example, and also the Baal Shem Tov. New souls don't have unfinished business to go through, and they can get rectified very quickly. So, what popular culture teaches about old souls is an entirely fallacious idea.
It's similar to another concept I even hesitate to bring up, and will deal with fully another time. It's the concept of Rest In Peace – RIP. In reality, there's not a lot of rest for people immediately after they pass away, no matter who they are.  Especially if they haven't been too good.  Rest In Peace is simply a mistaken notion. So for now, I'll just say RIP to that whole concept.
The third fundamental soul concept is another deep one, and it is about the souls of converts to Judaism. Up until the last couple generations the usual definition of a convert involved a person who is not Jewish in their root soul, but have a natural drive to become Jewish. That natural drive is called The Soul Of The Convert, or the Nefesh Gair. It's a person who is driven to become Jewish, even though they were not born Jewish.
In our generation however, according to some very astute Kabbalists, things are different. Of the many souls who want to convert there's a good chance they are Jewish at their roots, and in previous incarnations they were Jewish. And for various reasons, in this lifetime they were born as non-Jews. That's one important idea about converts.
Another is that there will be a pre-Messianic blitz of souls who want to convert. They want to join the Jewish people, which, it should be noted, will not be possible once Moshiach comes. Everyone will see the wisdom of being Jewish then, and we won't be able to trust their motives for conversion at that point.
An authentic convert makes the decision based on their inner drive, not because things will go better for them when Moshiach comes.  In fact, we understand that a converted Jew is deserving of even more tender loving care, and regard and compassion than a born Jew, because it was a choice.
We are all converts at the root level, but converts are Jews by choice, similar to but not the same as a baal teshuva. The Jew by choice is coming for the most altruistic reasons and we need to respect that. It can be a bit embarrassing to us, as regards our wrong choices, compared to a Jew by choice.
Finally, here's one more reincarnation soul fundamental principle – use of Torah to perfect your soul. It's very appropriate now, at the time of receiving of Torah, which is Shavuot,
There are there or four different versions about how Torah and mitzvoth come to fix up different parts of our souls, and all but the last are attributed to the Arizal. The first version is by performing actions, doing mitzvoth, we can fix up our Nefesh, our lowest level of soul. And by learning the Oral Torah we can fix up our Ruach, our second level of soul. And by learning Kabbalah we can perfect our Neshama, the third level of soul.
The second version is this – by performing positive mitzvoth, even without the proper intention, we fix the Nefesh. By doing Torah without the proper altruistic intention we fix up the Ruach, and by doing mitzvoth or Torah with the proper intention we fix up our Neshama.
The third version says that by doing mitzvoth we fix up the Nefesh. By doing the revealed Torah altruistically we fix up our Ruach, and by doing Kabbalah we fix up our Neshama.
The hardest part to fix is our Nefesh, because it's closest to the evil inclination and it's farthest from G-d, in the lowest world. The Baal Shem Tov, whose yartzeit is just after Shavuos, teaches us that we can gauge the three levels of soul. Our Nefesh is connected with our possessions, and if we are good and altruistic and straight with our possessions we can fix up our Nefesh.
The Ruach is connected with our spouses and the people in our lives, and the Neshama is connected with the level of thought.
That's a little run-down on the way Torah and life itself serve to promote and fix-up these different levels of our souls.