Posts tagged
Chayei Sarah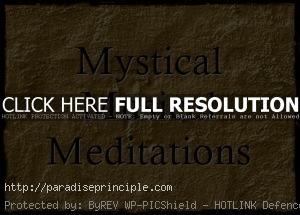 In the past, I filled up an entire notebook on this week's Parsha, Chayei Sarah. So, I have ready-made material to re-discover the theme of this week's Torah, which is also a central theme in our lives and a point of consciousness we need to embrace.
The theme is All-ness. I've connected to this theme before, but this time I bring another level of wholeness to the subject of All-ness.
Our exploration this week is inspired and prompted by some of the main points of the Parsha. As it begins, "Sarah was coming to the next world with her days." That's the expression, as we also say, "Abraham was old, and he came with his days."
These expressions represent the idea of taking advantage of every day of our lives.  Some people take advantage of 10% of their days, of their time. But Abraham and Sarah were taking advantage of 100% of their time. They were in awe of life, 365/24/7.
They knew G-d was talking to them, from behind the curtain and between the lines. The sacred text and the highlights of their lives was the idea that there's something needing their focus and attention at every moment in order to elevate it, to complete it or to be completed by it.
That's what an All-ness person is all about. They realize that every second is a challenge, complete with G-d's guidance for solving a problem in their lives. Sometimes, it may become an awareness of another possible problem, like a signal, to bring about a healing or a cure of some kind.
These things are happening at all times, and that's why we need to be All-ness people. We need to pay attention to everything as an opportunity and bring to it the totality of the All-ness of ourselves.
We need to have a perspective that is not partial or constricted in any way. And we need to be able to see, even when things don't look whole and complete, it's a matter of our own perspective. We are not seeing things clearly, in an All-ness way, and we have an opportunity to turn something partial into All-ness.
This is a type of healing perspective on life, and we can learn to go back to a place of All-ness, the ultimate place known as the Garden of Eden. All of humanity is trying to get back to that All-ness garden, consciously or unconsciously.
The more we look through the lens of All-ness at the encounters of our lives, and the more we live complete lives the more we understand the preciousness of every second, the more we become righteous people.
The more we bring All-ness into the world, and the more we accept and have mindfulness and peace of mind in regard to everything that's happening, the more we understand the message our Patriarchs and Matriarchs bring to us in Torah.