Posts tagged
HASHEM
Dear Friends,
We are in the midst of a deluge, a flood, a metaphysical and very real plague-like flood here in the streets of Israel. And it seems, by the way things are possibly going, that in a short time the streets of the world as well, people want to kill Jews simply because we exist, for no other reason at all.
Don't buy all that other propaganda about territorial disputes, including the Temple Mount, or any of that other stuff. It's all just to play upon the diplomatic sensibilities of the world.
It's simply that we are Jewish. That's our cry. That's why they want to kill us, and the same thing is true for Christians. It's the Christian's cry as well.
We're at a time now where we have to pay attention to what the Torah, the Bible is telling us in this parasha of Noach or Noah. The energy of the parasha of Noah is to our advantage right now because as we all know, it's about a flood Noah's Ark was destined to save that seedling of humans and animals from being completely wiped-out by a worldwide flood at that time.
The parallels are strikingly clear right now, in Israel and in other countries around us, and all over the world, including Europe and America, everywhere.  Right now, we ALL have to get ourselves into the Ark.
In the past, Noah's Ark was a place of safety, a shelter from the storm, from the flood threatening to wipe out everyone and everything that wasn't inside the Ark.
So, we need to figure out how to build our Ark and how to get inside it, to save our lives and to be protected from the flood.  So, what I'd like to share with you now is a list of what I believe to be ways we can create Arks in our own lives, to save us from the flood. The Ark is the antidote to the dire danger these current floods are creating.
We need to jump into the Ark of being constructive, as opposed to the flood, which is destructive. We need to build ourselves an Ark which is celebrating LIFE, as opposed to the flood, which celebrates death and murder. We need to get ourselves into the Ark of G-d's real, true Word, as opposed to murder in the name of G-d.
We need to get ourselves into the Ark of being in-sync with our Holy Land here, as opposed to being out-of-sync with it, which is the flood we have threatening us as well.
We need to get ourselves into the Ark of Shabbat, and realize that everything that's happening in our lives is coming from above, as opposed to the flood of thinking that the strength of our hands is really going to save us.
We need to get ourselves into the Ark of Prayer, saying to G-d, "I cannot, Hashem… I can only do it if you help me." We need to save ourselves from the flood of saying we are the ones who determine what will happen with our own fate.
We need to get ourselves into the Ark of having true pleasure in the service of G-d, and in the life force of Torah and mitzvoth, as opposed to the robotic, mechanical service in the world of the flood.
We need to get ourselves into the Ark of understanding, "I am a wealthy person, an immense treasure chest, full of spiritual gifts I have amassed over the last few weeks of holidays, as opposed to thinking now it's just the same-old, same-old schedule of the past.
We need to get ourselves into the Ark of knowing we are a member of an eternal, invincible people, as opposed to the mindset, the flood-type thinking that we are vulnerable to everyone's whims and horrible designs against us.
We need to get ourselves into the Ark of knowing that every little bit of goodness and overcoming of evil we do in our lives moves worlds and elicits the support of millions and billions of people rooting for us, as opposed to falling into the flood of despair.
We need to get ourselves into the Ark of radical belief, 24/7, that G-d is running our lives, no matter what we think is the cause of everything that's going on, and that it's coming from us, as opposed to thinking everything is by chance.
We need to get ourselves into the Ark of knowing that every minute of our lives is precious, as opposed to the flood of wanting to kill time.
We need to get ourselves into the Ark of trust in G-d, and knowing that G-d will come through for me, just as he has endless numbers of times before, as opposed to thinking that it's all happenstance.
We need to get ourselves into the Ark of knowing, "I am a soul and I have control of all the animal parts inside of me," just like the animals in Noah's Ark, as opposed to thinking, "I am a human animal who can only succeed with the laws of the jungle.
We need to get ourselves into the Ark of encouragement and love for everybody we see and connect with in our lives, as opposed to the flood of hate and depression.
We need to get ourselves into the Ark of seeing others with the eyes of G-d, with compassion and with vision of who they can be, as opposed to seeing others as infidels, not worthy of life.
We need to get ourselves into the Ark of what G-d said to Noah, "Come into the Ark and make that light shine, meaning the teva, the holy words of Torah and prayer. We must make that shine by going deeply into it, as opposed to the flood of thinking that everything is purposeless and lifeless, recital without any meaning.
We need to get ourselves into the Ark of seeing goodness into being, as opposed to the opposite, which is seeing evil manifest.
We need to get ourselves into the Ark of unifying with all the good, as opposed to the opposite.
We need to get ourselves into the Ark of the good inclination inside ourselves, prompted by the spice of Torah, to counteract that flood of evil inclination, the Yetzer Hara.
We need to get ourselves into the Ark of the mikvah, of purifying ourselves, to counteract the flood of impurity.
We need to get ourselves into the act of being givers, to save ourselves from the flood of takers.
We need to get ourselves into the act of 40 days of shelter, of going into a process and sticking with it until it gets done, just like the 40 days of the flood, as opposed to being exposed to whatever may happen in our lives and not completing them.
We need to get into the Ark of seeing the good in people, even if it's one little, tiny piece of good that will outshine all the bad inside of them, as opposed to the flood of the opposite.
We need to get into the Ark of making sacred space of who we are, when we are, how we are, with whom we are, as opposed to seeing the exact opposite.
We need to get into the Ark of talking soul and heart talk to other people, as opposed to talking hate talk, talking senseless externalities.
We need to get into the Ark of seeing people as souls, as opposed to seeing them as enemies and something to be killed.
We need to get into the Ark of the house of study and the house of prayer, as opposed to the flood of the opposite.
We need to get into the Ark of modesty, as opposed to the flood of flagrancy.
We need to get into the Ark of knowing that there is nothing else in the world, except for G-d.


THE MASTERS PROJECT
Dear friends,
Greetings from the good old USA….I don't want to miss sending you something of substance this week  [in the context of our new 'Masters Project'], so please accept this revised version of 'Shabbat Meditations', which fits in to the following Masters Project category;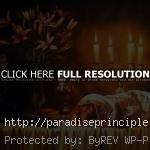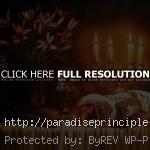 MASTER OF PARADISED JEWISH OBSERVANCE WISDOM
I hope that these Shabbat Meditations help to open doors of true Shabbat Consciousness;
SHABBAT MEDITATIONS
What follows is a number of Shabbat meditations and a short summary of the Torah principles which they are based on.
All of these meditations are drawn from a series of Shabbat essays taught by the previous Slonimer Rebbe (Zatzal) in the second volume of his work Netivot Shalom.  The common thread running  through all of his essays (and I have only chosen a select few) is consciousness … the unique sublime Garden of Eden consciousness that we all can get a taste of in this world with a concerted effort…… and thereby sensitize ourselves to a life of true paradise in this world and in the next one.
I hope that by practicing these meditations we can open up more and more of this sensitivity.
1. ASCENT MEDITATION
(An introductory meditation or mind state which is the root of all the other meditations and mind states).  The Kabbalah teaches that starting on Friday afternoon and culminating towards the end of Shabbat, there occurs "Aliyat Olamot" – "Ascent of the Worlds".  The imagery presented to us is that of one world rising or elevating against a backdrop of its present placement up to a realm which is above any type of negativity whatsoever.  Practically speaking, this can be experienced as an ever deepening state of awareness of one's soul and the removal, layer after layer of all that which separates it from the Master of the Universe.

********Focus on your present state of being, physically, emotionally, spiritually etc.  See yourself now entering into a sort of cosmic elevator which climbs incrementally from one floor of a tall building to the next higher one to the next etc etc until it reaches the top.
Every time that elevator climbs up a few floors, focus again on the various aspects of your state of being, and allow yourself to experience a pure and holy state of being, stripped of all pretence and falseness and negativity ….focus on how this  consciousness saturates you through and through and allows you to experience your inner Divine self.
Allow more and more of this pure holy positive Divine energy to saturate you more and more as the elevator climbs.
2. THE RETROACTIVE FUSION MEDITATION
When one is privileged to experience a higher state of being, they feel as if all that they do and accomplish, is not really them at all, but rather Hashem doing it through them.  This is not only true of their present state of being, but is also true with regard to what they can recall of their past accomplishments.
********Focus on a list of the highlights of your previous weeks – either based on a written one, or a stream of thought recollection that you do in your mind right now.
First see every detail and feeling of your week's highlights or main accomplishments as being that of your own doing.
Then reframe every aspect of every accomplishment as being infused, enabled and empowered by The Master of the Universe.
3. THE EVERYTHING IS PERFECT MEDITATION
Shabbat is a mindset that is patterned after a future era when there will be nothing lacking, not in people nor in anything else.  All will be experienced as being whole and perfect just as it is, and there will be no need to rectify anything or anyone else including ourselves.
*******Focus on seeing everyone in your life in their perfected state;  First scan the people you know (start  with one or two and expand your list), and foresee or project what they will be like when they eventually reach their state of perfection.
Then project how differently you will relate to them when you are seeing them in this state.
Next see even their areas of lack as being stepping stones towards their perfection.
Finally, in real life, relate to these people as if you already see them in their perfected state.
Do the same entire process for yourself.
4.       THE PLEASURE (Oneg) MEDITATION
Rebbe Shlomo of Karlin Ob'm taught what was overheard, being declared in the heavenly realms, an extremely important lesson;  ''Even if a person is very careful to observe all of the positive and negative commandments of Shabbat in all of their fine detail (and to properly observe these Mitzvot in all of their fine detail is of utmost importance, of utmost severity and requires a huge investment of energy), but nevertheless do not make a concerted effort in this life to feel or to experience at all the sweetness and pleasure of the Shabbat, so too, when they get upstairs in their post life eternal environment, they will not experience this pleasure and will rather be like an unfeeling bench!''  This is because the atmosphere of the spiritual strata is filled with only pleasure and happiness, and if one doesn't condition oneself to this atmosphere now, how will they be sensitized to it in the future?!
********Focus on taking pleasure on:
THE PAST:            All the accomplishments that Hashem allowed you to accomplish last week.
THE PRESENT:    All the physical delights of the day – eating, sleeping breathing and other bodily pleasures as well as spiritual pleasures.
THE FUTURE:      Ask that Hashem should surprise and delight you for the remainder of the day.
5. THE REBIRTH MEDITATION
When we are plugged in to the true energy of Shabbat, i.e., being so much in Devakut in a fused clinging state with Hashem that we know that anything we do or want that is against Hashem's will is not really our will, but something external to ourselves, then Shabbat provides us with a similar effect as that of Yom Kippur – a cleansing, purifying atoning, rebirth effect.
********Plug in to how Shabbat allows me to connect with my true Ratzon (primal will)…. and see that it is truly an extension of G-d's Will, and all that I do, or have done in the past that is not on this pure Divine fused soul level, is not the real me, but something external to me.
Now focus on how this mindset infuses me with a spiritual purity and cleansing that ultimately enables me to feel like I am being reborn.


6. THE EXTRA SOUL MEDITATION
We receive a gift on Shabbat —a gift referred to as an Extra Soul [Neshama Yetyairah]……the Verse says that upon completion of the initial Creation process Hashem rested—the word describing this Divine Rest, is 'VAYINAFASH'—-this represents a state of mind , where one's Soul takes center stage—where one is primally motivated on Soul matters, such as one's Eternal Divine purpose , life force, mission and pleasure…..the Kabbalists inform us that there are  actually real Souls from the Garden of Eden that come into us and fill us up with their presence for the duration of the Shabbat
*********At the beginning of Shabbat and through out the night and day, be present to the inner elevated feeling that  you experience-your 'Neshama Yetairah'—-notice how the way that you relate to others to yourself , to G-d and to life in general is elevated….Cultivate this experience—notice how one Shabbat's 'Extra soul' feeling is different than another Shabbat….notice how this Extra soul goes through a growth process on Shabbat itself, and how this experience relates very much to your previous week, and how, by being present with  this experience, you can actually draw it into your upcoming
7. THE RAAVA D'RAAVIM [WILL OF WILLS] MEDITATION
Before departing Shabbat, we reach the culmination point—the highest ascent of consciousness….This state of being comes at the time when the sun is going down and the light of day grows dim and there is an internal knowledge that the power of the day will soon be taken away from us—and we will be called upon to jump into the cloudiness and darkness of the weekday world, where we must constantly cope with trials and tribulations to the best of our creative abilities……..so our hearts open up with the deepest of yearnings —a yearning to be able to stay here alone in the Presence of the Lord, and at the same time, a yearning to be able to draw upon all of the insights and heart-openings that we experience right now—into the coming week
*********As the Holy Shabbat day draws to a close, allow yourself to feel a deep yearning welling up inside of you—a yearning to return to the Divine womb….a yearning to constantly be inside of Shabbat…. A yearning to cling to Hashem constantly with every thread of your being…. A yearning to be able to draw from all the highest times [such as this present moment], into the low times [such as the weekday-relative to Shabbat]—to draw down  all of the feelings and insights and love and awakeness.
Shabbat Shalom,
yitzchak
BEING IN A CONSTANT STATE OF Ratzon

The art of Living the life you love
[The Presence Series]

1. Ratzon is the state of being so connected to your essence, that every other aspect of your   life, within you and without, align with this essence

2. Ratzon is the state of being fused with your essence and it's Divine source

3. Ratzon is the state of being in Allness

4. Ratzon is the state of being certain that where you are now, is the best place to be

5. Ratzon is the state of being in a harmonious healing flow

6. Ratzon is the state of being in love with living

7. Ratzon is the state of being clear about why you are here and what to do about it

8. Ratzon is the state of being simultaneously connected to your past, present and future

9. Ratzon is the state of being in sync with all that G-d sends your way in life
10. Ratzon is the state of being fully alive
RATZON
Getting it/ Being it/ Manifesting it
The foundation point of this very illusive thing called Ratzon is to project a path , a road map—a projected reality that finds you and the world around you fully emanating your desired Ratzon…..This projected reality which is being constantly Created by the ONE ABOVE together with your assistance [guided and nurtured from ABOVE]….the following Ratzon life-tools will help assist you in the process of getting it and being it and manifesting it in the world…[I bring them here briefly,though most of them are brought more at length in my teachings over the years]

Getting it
1.BLYV [BEYONG LIMITS YEARNING VISION]
BLYV STANDS FOR BEYOND LIMITS YEARNING AND VISION—-AN EXERCISE OR CONTEMPLATION WHERE YOU EITHER CONTEMPLATE OR [PREFERABLY] WRITE DOWN IN A STREAM OF CONSCIOUSNESS WAY, THE VISION OF YOUR LIFE THAT YOU YEARN FOR IN THE COMING YEAR, IN A FASHION THAT IS BEYOND PRESENT LIMITATIONS OR CAPACITIES [ IN ORDER TO ALLOW YOURSELF ROOM TO GROW].  YOU SHOULD ELABORATE ON EVERY ASPECT OF YOUR LIFE AND IDEALLY, RE-DO THIS LIST AGAIN AND AGAIN. THE MORE YOU YEARN, THE MORE YOUR YEARNING APPETITE IS OPENED UP, AND THE GREATER ARE YOUR CHANCES OF REALLY DISCOVERING YOUR TRUE RATZON [WILL]. AFTERWARDS, YOU FILTER THE LIST DOWN TO YOUR MOST ESSENTIAL WANTS [AND EVENTUALLY TO THE ONE ALL INCLUSIVE 'RATZON POINT' AS WE SHALL SOON DISCUSS]…
2. PAST, PRESENT AND FUTURE CHECK
IN ORDER TO HELP DISCOVER WHAT YOU HAVE COME TO THE WORLD FOR…IE…WHAT IS YOUR UNIQUE TASK THAT YOU'RE DRIVEN TO DO IN THIS WORLD—YOU CAN ASK YOURSELF, WHAT IS YOUR NEGATIVE DRIVE…IE…WHAT IS IT THAT KEEPS HOLDING YOU BACK, OR WHAT IS IT THAT YOU ARE DRIVEN TO ACCOMPLISH, BUT CONTINUALLY FAIL TO DO—AND ARE NEVERTHELESS DRIVEN TO GET RIGHT BACK UP AND TRY AGAIN AND AGAIN.       ON THE POSITIVE SIDE, ASK YOURSELF WHAT AREA OF LIFE ARE YOU 'HEADS AND SHOULDERS' ABOVE EVERYONE ELSE IN, AND EMPOWERED IN AND 'IN YOUR ZONE'….

ALL OF THIS IS A 'PRESENT-TENSE' INDICATION OF YOUR 'CALLING'.
THE 'BLYV' CONTEMPLATION THAT WE DISCUSSED ABOVE IS A 'FUTURE-TENSE' INDICATION OF YOUR 'CALLING'.   AS FAR AS A 'PAST-TENSE' INDICATION GOES, HERE IS WHAT YOU CAN DO;

MAKE A LIST OF THE 10 MOST SIGNIFICANT EXPERIENCES THAT YOU HAVE EVER HAD IN YOUR LIFE.   ANALYZE THEM TO SEE IF YOU CAN DISCOVER WHAT THE ONE COMMON DENOMINATOR IS. WHAT IS THE DEEPEST MOTIVATION THAT PERVADES OR UNDERLIES ALL OF THE REST OF YOUR LISTED EXPERIENCES?
ONCE YOU'VE DISCOVERED IT, THEN AS BEST AS YOU CAN, COME UP WITH A SINGLE-DIMENSIONAL WORKING DEFINITION THAT WE WILL REFER TO AS THE 'RATZON POINT'. USE THIS 'RATZON POINT' , WHICH IS BASED ON ALL OF YOUR PAST , PRESENT AND FUTURE SELF-DISCOVERIES, AS MUCH AS POSSIBLE, TO SERVE AS THE INNER CORE MOTIVATOR OF ALL THAT YOU DO. THE MORE YOU ACTIVELY INTEGRATE THIS RATZON POINT-MOTIVATOR IN YOUR LIFE, THE MORE YOU WILL BE LIVING A LIFE OF RATZON AND ACCORDING TO YOUR 'CALLING'….
3. WHAT DO I WANT
ONE OF THE BEST WAYS TO FIND OUT WHO I AM, AND HOW TO LIVE THE LIFE I LOVE ,AND TO KNOW WHAT I CAME TO THIS WORLD TO DO [WHAT IT IS THAT HASHEM WANTS FROM ME]—– IE…MY CALLING,—–IS TO GO AS DEEP INTO MY OWN WILL AS I CAN [THE DEEPEST THAT I COULD GO IS TO THE POINT WHERE MY OWN WILL AND HASHEM'S WILL ARE ONE]. SIMILARLY IN ORDER TO LIVE 24\7 IN AN INSPIRATIONAL , CENTERED, SPIRITUAL, SELF EXPRESSED, ALL OF ME-ing TYPE OF MIND-SET, I NEED TO ASK MYSELF EVERY DAY AND IN EVERY SITUATION WHAT DO I WANT….

Being it

1. PERFECT AS IS
' ALL IS PERFECT AS IS'          is a great mind
state for realizing how all of the challenging thoughts that come into your mind all all very very sweet—————– because when you repeat to yourself and internalize that all is perfect as is, then even those thoughts that previously seemed bad
or lacking or dis empowering, now will be seen as being good and whole and empowering
2. ALL-ING
know that virtually every spiritual process and drive that exist within ourselves and without, are composed of one or all of 3 elements—
—unblocking the flow [F]
–actualizing all of ourselves [A]
–striving  beyond ourselves [B]
….know that the more that we are aware and conscientious  of these 3 primal elements, and strive to awaken and actualize them in our lives, the more plugged in we are into the essence of living
CONNECT—————connect to how awakened [or unawakened] is your own level of unhindered flow and total self realization and  also your constant reach to grow beyond yourself…..connect to a surety and a clear knowing that G-d can open up for you all of these spiritual powers—-to the extent that you allow yourselves to receive them from Him…..connect to one specific challenge in your life—-experience how your sense of well-being constantly increases—the more that you allow Hashem to lead the way  [and guide you as well] in opening up  your flow, your self actualization and your ability to reach beyond yourself……connect to as many challenges in  your life in this way as you can….
3. P.L.UG. I.N.
P=PRESENCE————– Be 'present' with all that is going on right now, all that is immediately in front of you, all that is deep inside of you and what is all around you…..


L=LOWER SOUL—————Integrate into your conscious life your lower self in a healthy way [ie…. we are definitely not referring to the part inside of ourselves who's very purpose in life is to destroy us, sabotage us, throw us off..etc..sometimes referred to as the evil inclination or 'Yaitzer Hara']. If this lower self or inner child is left out, squashed, blinded…etc…, then any and all attempts to be great and high and paradised will fail due to a constant inner struggle , not to mention the fact that if we successfully integrate the lower self, then we empower a huge amount of energy into all the rest of our psyche….


U=UNIFY——————-connect together all the disparate components of your life into one nuclearly powerful unified unit.

G=GROOVING——————–take pleasure in all aspects of life, people and Hashem, who's making it all possible

I=INFINITIZING———————open up, expand, liberate and eternalize all constricted, finite, enslaved and temporal aspects of your life

N=NITZUL    [TAKING ADVANTAGE OF ALL YOUR RESOURCES]———————Salvage and take advantage of all of the resources and abundance available to you from the past, in the present  or potentially in the future
4. RATZONI/RATZONO
[FUSE YOUR WILL WITH HASHEM'S]
Our Sages teach in Pirkei Avot [Sayings of the Fathers], "Make Hashem's will to be your will [ie…be a messenger or extension of Hashem's will in the world] in order that Hashem's Will should be to fulfill your will…..Nullify your will to be in sync with Hashem's Will, and Hashem will nullify others will when it conflicts with your own
5.INSPIRATIONALIZING
ONCE YOU HAVE COMPLETED ALL THE ABOVE WORK, THEN YOU'RE READY TO LIVE IT OR D.O. IT ON A DAILY BASIS. THE O OF D.O. STANDS FOR 'OHR GANUZ' [HIDDEN LIGHT] WHICH IS A MYSTICAL REALM OF SEEING AND LIVING A REALM WHICH IS HIDDEN TO EVERYONE ELSE. ONE OF THE WAYS TO TAP INTO THIS, IS TO LIVE AS MUCH AS POSSIBLE, A LIFE OF INSPIRATIONALIZING [WHICH IS ANOTHER TERM FOR ALL OF THE CONCEPTS THAT WE'VE DISCUSSED ABOVE SUCH AS 'ALL OF ME-ING, RATZONING…ETC..].
THE D OF D.O. STANDS FOR DONE OR FINISHED—–IE…YOUR BURDENS IN LIFE ARE COMPLETED AND DONE….IE…EVEN THOUGH YOU CERTAINLY HAVE ALOT ON YOUR PLATE TO TAKE CARE OF, IF YOU CAN LIBERATE YOURSELF BY FEELING AS IF YOU ARE COMPLETEY 'DONE' OR AT LEAST ALMOST DONE [ BY PROJECTING THE MINIMAL YOU CAN GET BY WITH, AND STILL COME OUT O.K.], THEN YOU FREE YOURSELF UP EMOTIONALLY TO  INSPIRATIONALIZE ALL THE CHALLENGES OF YOUR UPCOMING DAY.    SIMPLY PROJECT AND MEASURE [ON A SCALE OF 1-10 WITH 10 BEING THE MOST INSPIRATIONAL] THE UPCOMING CHALLENGES OF YOUR DAY, AND HOW YOU CAN INCREASE THE INSPIRATION NUMBER WITH THE USE OF ALL OF THE TECHNIQUES WE'VE BROUGHT […BLYV, PRESUME, PLUG IN…ETC…] …..HERE I WOULD ADD THE TECHNIQUE OF CO-CREATING OR DECLARING WHAT THE GENERAL PICTURE OF HOW YOU'D LIKE YOUR UPCOMING DAY TO LOOK LIKE WITH MAXIMAL INSPIRATION….AND THEN TOSS IT UP TO HASHEM TO MIRACULOUSLY MAKE IT HAPPEN [WITH YOUR VOLUNTARY PARTICIPATION WHEN HASHEM CALLS ON YOU TO PARTICIPATE WITH HIM].


Manifesting it
1.LAIDAS/BIRTHING
Receive and be open to the Birth Process that you are going through, or that you are helping to facilitate……bridge your active role in the birth process with your passive role….see how, despite all of YOUR efforts to bring the birth to it's fruition and actualization, actually it's really all being orchestrated by THE ONE ABOVE in His own way and in His own time………see how that which you are giving birth to in life, directly corresponds to what you receive and how you receive it…..notice that the more that you see the birth process coming to it's actualization, the more you see it's beauty and it's wonder and how this birth process is perpetuating other related birth processes—some insignificant and others, very profound…..
2. PARTNERIZING WITH HASHEM
BECOME G-D'S  PARTNER—-Make a deal with the Creator—you do your share and He will do His ….to make it a worthwhile deal for Hashem–to make it a win win for Him—you have got to do something that He would really want—like helping Him in a tangible Way in perfecting His World…..A variation of this would be fusing with G-d—ie…whatever you do in terms of making money–Fuse all of your faculties with the Infinite One's corresponding Faculties
3. RECEIVING YOUR INNER DIVINE VOICE
.
Receive the voice inside…..the Divine voice that is constantly speaking to you….learn to distinguish this voice from all the other voices—the ones that are counterfeit and misleading and shallow and confusing ––the inner noise and static that is always vying for your attention…..notice how this voice speaks softly, sometimes imperceptibly soft, but with a crystal clear message—the message that you know deep down in your heart and Soul—the message that is constantly directing you to choose that which is healthy and whole and Holy and empowering and good and loving……begin to practice receiving your inner voice by attempting to answer a few questions and doubts and challenges that you are faced with, and try to determine which inner voice inside of you gives the true answer….continue in this manner until you begin to recognize your inner voice with more and more clarity
4. PRESUME/COCREATING
PRESUME IS WHERE YOU PICTURE YOUR ACCOMPLISHMENTS AND WHAT YOU HAVE BECOME, ONE YEAR FROM NOW [A RESUME PROJECTED INTO THE FUTURE IS A PRESUME ]. AND YOU EXCITEDLY REPORT , LIKE IN A FUTURISITIC GRADUATION SPEECH, WHAT YOU HAVE ACCOMPLISHED AND HAVE BECOME AND HOW YOU DID IT [THIS ITSELF WILL LAY OUT A SORT OF A ROADMAP FOR YOUR LIFE TO FOLLOW]…

CO_CREATING        Declare or create your desired  reality, then
with 100% intent, belief, and acceptance of the reality that Hashem will make it happen for you in His own time and way [in line with what He feels you are ready for] —-just sit back and watch the miracles manifest, while being open to receive messages and directives to assist Him in carrying it out
5. MUSHROOMING/RACEHORSING
MUSHROOMING—-Say yes to anything and everything that has the possibillity of bringing in wealth  [this is like 'Racehorseing' above –just that this tool doesn't neccessaritly have any agenda or conditions or followup—it's just pure unadulterated expansionism
RACEHORSING——–Set up all of your possibillities [ie..racehorses] at the starting line of any particular phase or life challenge that you are presently dealing with—-let all of the possibillities compete equally —-whichever one[s] display the most success–take that as a sign from ABOVE, that that's the one to invest  all of your efforts in. (The Ben Ish Chai states that if a person has a very strong desire to know whast Hashem wants from them —according to the strength of the desire will be the truthfulness of the Divine Ratzon )