Posts tagged
Jewish Healing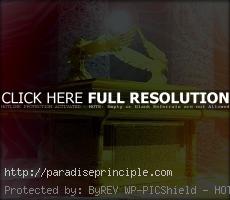 I'm calling this post The Healing of The Chosen Nation, and beginning with two quotes:
כִּי-קָרוֹב אֵלֶיךָ הַדָּבָר, מְאֹד: בְּפִיךָ וּבִלְבָבְךָ, לַעֲשֹׂתוֹ.
But the word is very close to you, in your mouth, and in your heart, so that you may do it.  Dvarim 30:14
I will take you from among the nations and gather you out of all the countries and bring you into your own land. I will sprinkle on you clean water… I will give you a new heart, and I will place in you a new spirit; and I will remove the heart of stone from your flesh and will give you a heart of flesh… I will put my spirit within you… and you will be my people, and I will be your G-d.  Ezekiel 36:24-29
What comes up here is that G-d is going to heal us, because in order to be the chosen people we need healing.  Part of the healing we need is the healing of believing in ourselves.
We have a very strong destiny and task at hand. It may even be too strong… It's cosmic and world-changing task we have to live up to, and we have no choice about it. We have to live up to it, one way or another.
We are on a threshold of history right now, so we need to look inside ourselves to see if we're up to the task. Part of preparing for it, for being up to our assigned task, is to be healed by G-d and to be ready for it.
There are three types of healing I want to talk about, and the first one is Being Beloved, which means feeling how much Hashem loves us.  We have to feel that we are something special. We have to feel that we deserve to be something special. We have to feel like we know what our specialness is all about.
And even if we don't know, we believe that it will be revealed to us, and that it's real. We have spent so much of our history trying to be more American than Americans, and more British than the Brits, rather than being more Jewish. We don't seem to understand how we can be completely Jewish.
We're like a neglected child that never got the basic foundations needed to build up healthy self-esteem. So, that's the first thing, feeling the love of who we are, inside and outside.
THE HEALING MEDITATION
Experience yourself as being a proud member of the most special family\nation that has ever existed… experience yourself as being very beloved in the eyes of Hashem now, in your own eyes and ultimately in the eyes of the world… Feel  Hashem's deep, deep love for you—so deep that we are referred-to as His daughter, his sister, his mother, so deep that He reveals Himself to you in all situations –even when we are stuck in the deepest lows… feel the presence of the guardian Angels that Hashem sends to watch over us—every step that we take. Be aware that the whole world was created solely for your sake… know that we are compared to a dove, that though they may fly away—they always come back to their mate—so too, that describes us with Hashem and Hashem with us… we are refereed-to as his Holy ones, his Chosen ones, his Priestly ones, his lights to the world, his righteous ones … in light of all of this love, realize that the when we are targets of hate, it comes from jealousy, and the love and high esteem with which we are regarded from Above will serve as the springboards of our recuperation and our incumbent reclaiming of the unique global standing which is our birthright.
The second type of healing is this – Healing Our Character.
There are several points to make on this:
We have a hard time believing in ourselves. We are not aware of our strengths, and we are brain-washed into believing vicious lies about being lustful money-grabbers.
We are divisive, and have a very difficult time uniting under one leader or one banner.
We are great actors and imitators of other peoples, in the many exiles into which we have been cast. We think we don't have our own character in depth, so we reach out to grab the cultures and belief systems of other peoples, other cultures and faiths that have, ironically, received their traditions from our own.
THE HEALING MEDITATION
Experience yourself as being a proud member of the most special family\nation that has ever existed.
Know that we are the nation that has done more than all others to give the world values and a conscience (derived from our Holy Torah). Know that you are part of a nation that bears both sides of a paradox and comes through shining. Know that you are part of a people of deep and rich character, and despite this character and greatness, the more that we have, the more that we make ourselves small, usually attributing it all to Hashem
Experience your unique trait of being a holy skeptic, knowing that there is always something bigger and better than what is being offered. Know that you have an inherent brilliance both intellectually and emotionally. Know that we are compared to olive oil and therefore don't mix with other nations, but rather rise to the top. Know that though we are compared with the sands of the sea, and when we fall, we fall all the way, but at the same time we are compared to the stars in the sky, and we rise, we rise all the way to the top.
Experience being similar to the palm tree—a tree that is useful in all of its aspects—so too are we. Experience being like the lily of the field which blooms despite being burnt by the sun. Know that when all is said and done, the nations of the world will seek to imitate and emulate us and not vice versa.
And finally, the third type of healing is Being Intimately Connected To G-d.
Here's the challenge we have with this healing – we are a broken people, broken by thousands of years of being tossed around, in exiles and sufferings, and we have a hard time seeing the full picture, the inter-connectedness of it all. A broken people has a hard time believing that G-d is the leader, the healer, the guide and THE ANSWER.
A broken nation, thinking it has nothing of its own, nothing valuable, clutches at straws. We embrace cults and worship idols, fake ideologies and power positions and obsessions and schemes. We tend to go after everything, except that which exists in our own backyard.
THE HEALING MEDITATION
Experience yourself as being a proud member of the most special family\nation that has ever existed. Know that you are a monotheist—you gave this idea to the world, you have inborn faith—you are a believer, the child of believers… you are a Y-E-H-U-D-I, a person whose essence is G-dliness.
You are a part of a people who bridge Heaven to Earth in every detailed aspect of life. You are a person who is constantly seeking to unify everything and to see everything brought to perfection, rooted in our people's drive towards an ideal, globally-unified messianic vision. You are an inheritor of Tefilla and Torah –a constant dialogue to and from Hashem.
You are a witness to the world of Hashem's existence, your deepest will is at one with Hashem's will. You are a soul that is a part of Hashem, and therefore beyond space and time and all other limitations. You are G-d's mouthpiece to the world when you are connected to Hashem, you are indestructible and impervious to all harm. You are an inheritor of eternity and infinity, and the great liberation that these grant to you.  You are one with Hashem and one with the Torah, so step up and shake off the dust of the apparent exile that you are dwelling in, and that dwells inside of you. Lift up your hands to the Heavens and reclaim your glorious heritage!