Posts tagged
Jewish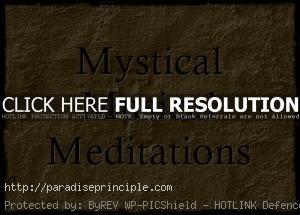 This week's MMM topic is Knowing. I've tackled this topic before, but now, G-d willing, I'm sharing some new insights to explore over the next couple weeks.
I won't be limited to the Kabbalistic definition of Knowing, which is Daat. But, it serves as one of the most fundamental aspects for humans. With Daat, we have everything. Without Daat, we have nothing.
With Daat, we have everything… the proper kind of righteousness, the proper kind of speech, the proper kind of essence of a human being, the intrinsic, soulful, time-transcendent truth and calling and mission available to us with that kind of knowing. And without it, we are missing all of those things, and we're inviting into our lives all kinds of negativity, pain and suffering.
So, we have to explore what that aspect of Knowing is all about, and how to acquire it. Sometimes it just requires being quiet enough and silent enough inside in order to hear what you already know.
I think my own definition of Knowing is referring to a feeling we have inside. It's almost impossible to explain, but it's just something I know. We have to resonate with that, and make it come alive in our lives, and apply it and use it. We have to identify it first, of course. In a way, we are all moving toward this kind of Knowing, and it takes all aspects of living to a much higher level.
It takes us to a level of understanding people. What we know about another person comes from what we know about ourselves. We look inside ourselves and then we're able to know what someone else is all about.
This is what Moses was doing, even though he had a higher level of Knowing because he was an Oversoul; his was a soul that contained all the other souls, too. But we can do it to some extent, too. When we plug into people in our lives and what we know about them, then we can relate to them in a much better way.
Adam knew Eve, meaning that he knew her in a way that she knew him, a way that cut through all the externalities. It was sort of a "full disclosure" kind of thing, and that's what Knowing is all about as well.
Knowing is something that will tell you what you're here for, and what G-d is asking from you. It will tell you about what your mission is, and what your calling is, what business you're here in this world to achieve, what strengths you are here to apply and to help others in this world.
A good Knowing will tell you about the times we're living in, whether it's a weekday, Shabbat or other holiday, a season, a year or time of year. You'll know the energies of each time with a deeper knowing, and how to utilize them.
Knowing is a blend of knowing yourself and knowing G-d's will. It's an I and Thou kind of Knowing, which will invite Paradise into your life. It will bring a sort of Garden of Eden into your life. Really, what Adam and Eve were cast out of the garden for doing was failing to have the I and Thou perspective completely. There was disharmony because they began to have too much I and not enough Thou.
Knowing is what you need in order to have mindfulness, and to live a mindful, meditative life, to focus on and embrace whatever is in front of you right now, as opposed to lacking focus and being distracted by the past or the future.
Knowing is a ticket to truth, to knowing the truth of any situation. We want to be able to plug into that. Knowing is a transcendental state. It's diving into a consciousness which can open up doors of perception in your life, like nothing else.
Knowing is trusting life and G-d, it's trusting there's a light at the end of the tunnel. It's trust that, but also opening up closed doors.
Knowing is seeing beyond your physical senses; it's using your spiritual senses, which can definitely open up new doors and transcendental perspectives.
It's a fascinating consciousness, and so that's what we'll be exploring this week, G-d willing.