Posts tagged
MMM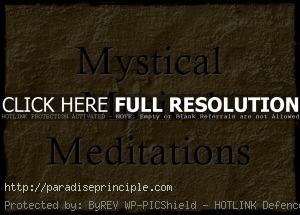 This week's MMM is preparation for Succot.
To start, it's a holiday of connections. I want to explore some of the main features, highlights and spiritual principles involved in Succot
For example, one of the themes of Succot is happiness. It's the second half of the holiday month, and instead of Gevurot being transferred from the male persona to the female persona, there are chasidim, which are mechanisms of connection instead of mechanisms of disconnection.
Also, there's the idea of a love affair, the one happening between us, the Jewish people, and Hashem. And this love affair culminates in a unification during the holiday of Succot, which has ramifications for the whole year.
We go out into a succah, and inside it we are covered by the clouds of Glory, of trust and Emunah. These clouds raise us up to a level where we are able to commune with the seven shepherds of Israel, with Abraham, Issac and Jacob, and the others, each on a different night.
Rosh Hashanah falls on the heels of Elul, a month of very intense time of self-exploration. And then there's Yom Kippur, a time of judgment and tshuva.  What's the essential connection woven into this whole period, including Succot? That's the question.
My answer would be this – it's a paradigm model for all relationships. What's happening during Rosh Hashanah, though the end of the holidays, is something that happens every day. This elongated unification process is actually going on all the time, every day, every week, every month and every holiday.
This period represents a standard, paradigm model, and I believe it teaches us about all our relationships by first teaching us about our relationship with G-d. It's a pattern for all our interactions.
That pattern is – first step could be described as, "if you love somebody, set them free…" It's the separation of Eve from Adam, before she became a separate being. We can start with a separation of ourselves from G-d so that we can see who we are and how we bond with G-d.
That's the first step, and it's the Days of Awe, or the Days of Tshuva we're in right now. Once we get a complete self-realization of the "real Me," then that mature, clarified Me who knows why I'm here in the world is ready to bond with Hashem, the One who made me and who enables the real Me.
That's the beginning of the bonding process. And when we get to that place, we must have a commitment. Like the wedding ceremony that commits the couple for the rest of their lives, to each other and to no one else, which involves a contractual agreement that's signed and sealed, so it is in the paradigm process at this time of year. Our commitment is signed and sealed, and that's when happiness comes into the picture.
We have clarity on our connection and where we're going together. The Sages say, there's no happiness like the happiness of ridding ourselves of doubt. So, happiness comes into the second half of this holiday period because our commitment is sealed on Yom Kippur. After that, we can celebrate. It's the happiest time of year.  We try to keep ourselves happy by singing and dancing with each other every night. It's a connection built up from the demonstration of our undying love, and our willingness to go into the succah exile with our beloved.
Without a normal home to sleep in and eat in, we still have deep trust in our partner. We are willing to do anything for our partner.
And finally, when we come together at the end of this whole holiday period with a mutual sharing of our essence, with love, joy, a hug and a kiss… after the intimacy we give birth to our newness in the new year. It's a family created by this type of a paradigm relationship. It's reproductive.
This season is a model for paradigm relationships.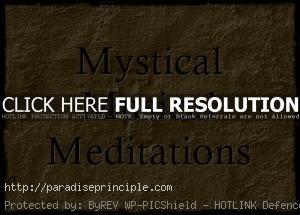 I am going to call this week's MMM –  Speaking Our Way Into Consciousness.
I'll tell you where this is coming from, and where we can take it to.  It's coming from the phrase, "uncircumcised lips," in the Parasha, referring to Moses.
Moses mumbled and stammered before God, saying, essentially, "Who am I to be your spokesman?" He could barely get the words out, as a reflection of the Jewish people who were a nation of slaves at the time. They couldn't even speak properly either.
They were grunting and moaning and screaming in their agony, and G-d heard these sounds they were making, and after 200 years of being restricted-consciousness slaves, they were unable to speak their truth, or any truth.
The Jewish people were all inside of Moses, and he was a reflection of them, so he was also limited in the same way. On of the main pathways into redemption was the ability for someone to speak their way to freedom.
The deeper, original idea here is that G-d spoke the world into being. The more we can hook up with and synchronize ourselves with the profound depth of speech, especially speech in Hebrew, the Holy Tongue, the more we are connected to the substance of what created the world – the 22 letters of the Hebrew alphabet. The more we connect with it, the more we can speak the world into being, as G-d does.
We can speak our lives into being, which is why the Breslover Hasidim shout out every word of the Hagaddah at the Passover Seder. It's because they understand this principle of speaking yourself into freedom.
We know that the six weeks of Shovavim, which we're in right now, involves rectifications. One of them is a rectification of sexuality, which is also a rectification of speaking. Our mystical Sages teach us that just as the sexual organ is a representative of the whole body, so too is our mouth. In a parallel way, our mouth is also a representative of our soul. That's why they say the lips are uncircumcised, like the sexual organ may or may not be uncircumcised.  It's a parallel system.
Both the sexual organs and the mouth have the potential and potency to raise us up to higher levels of consciousness.
Speaking is an integral part of human beings, by contrast to animals. The more holy we speak, the more holy we create our world. The more truth that we speak, the more the truth surrounds us, the more integrity surrounds us. When our word is a word that can be trusted and relied on, and we weigh our words carefully, to say the right things, we will draw down consciousness to ourselves.
Even in our dreams may be real, to the extent we are speaking the truth.
These are some of the underlying principles of what it means to speak ourselves into consciousness.
There are so many ways to do it, such a Poetry Speak, Heart Speak, and of course, finding our own, personal voice to speak. We can Soul Speak, we can talk to G-d, and sometimes we can go so deep that within our own speaking we find that G-d will ride on our words and speak right back to us, which is the secret of what prophecy is all about.
We can MMM Speak, which means that we bring all these types of speaking together, as a channel for consciousness-speaking in a group.
We can Thank You Speak, which is gratitude that brings down consciousness. Talking Torah is also talking ourselves into consciousness. Prayer Speak is talking ourselves into consciousness. Turning prayer toward meditation, see it that way and choosing to focus on it that way is also speaking our way into consciousness.
Saying a word, like a mantra, such as Master of the Universe, which Rabbi Kaplan teaches, can also help us speak our way into consciousness and draw it down into our own lives.
These, and other ways we've yet to explore will be part and parcel of our MMM this week.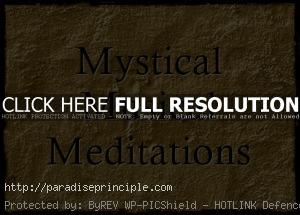 I call next week's MMM "Essence-ing," in English, and in a sort of casual way in Hebrew, "Pnim D'Pnim." The idea is "the inner of the inner," which is a concept I learned with my long-time mastermind partner many years ago.
Back when I was contemplating making the leap of faith required to leave my comfortable, secure home in Israel and travel to the United States to teach my stuff, I certainly needed courage and I also needed faith. But the most important thing I needed was actually Pnim D'Panim.
When I said, "I've never done this, I've never given classes in various cities. I've never prepared classes, advertised them and networked with people internationally, to get people to show up for my classes." I'd never done any of it and I had no idea what I would be getting into.
How would I be able to stand up in front of a crowd and keep my mouth moving when I could barely catch my breath at the thought of speaking publicly? I had so many worries, and I honestly couldn't sleep for a month before my first trip. So, my mastermind partner told me, "Yitzchak, what you have to do is go inside yourself and "essence," for lack of a better word. You have to find the essence of who you are, and let it percolate or bubble up to the surface until it's overflowing from you.
"To the extent you do that, you 'essencize' your life, and you find out who you are and what you have that's unique, and come to an understanding of what you can give to other people that they cannot get from anybody else. And the deeper you go, the more passionately you go into this mind-state of consciousness, the less you'll have to make any kind of efforts at all during your American tour. D
"Doors will be opened for you by G-d, the way the Red Sea was opened up for the Jewish people when they needed it. Everyone is going to be on your side, to get involved, to introduce you, to work for you, and to help you create connections with lots of people. You'll have everything it takes to make it happen.
"G-d will give you the courage, the confidence and the words, but it all depends on how much you go into the essence of who you are."
So, that's how I was introduced to this concept of Pnim D'Panim. Now, let's jump back into the present, when we're very close to beginning a new year.  Every year at this time I try to review all the highlights of my life, which for me, personally, prepares me and and "essences" me. It lights up my inner light, more than anything. I can clearly see that I'm much more of a human being than I thought, as I recall various parts of my past year while they are percolating through my mind.
The more I've seen lost parts of myself coming to the surface and into my awareness, the more I sense the world is meant to connect with me. The people in different parts of time, space and soul are reaching out, seemingly out of nowhere, to ask, "Hey, are you the Kabbalist Rabbi who helps people understand a million weird things, meaning whatever comes up in their minds?"
Questions like that one come up because the deeper a person goes inside, the more they will experience people and opportunities embrace them and chase them down, sort of like teenagers chasing after the Beatles in the early 1960s. It has that power because we are microcosmic beings, and the deeper we go inside ourselves, the more we wake up the world around us, especially the things that correlate to the deepest parts of ourselves.
And that is Pnim D'Panim. What can you do to get it? First, you have to see who you are and what your calling is in life, and hopefully be able to synthesize your core essence into a concept or a word. For example, "a transcender, a giver, a fixer, " or whatever your word may be. When you have it, you can walk with your word, and make decisions from it, and speak from that place, that "identity word" of who you are. That is "essencizing."
And you have what you need to blow past all the pettiness of life and get down to the core of it. People are going to feel that from you, and it will allow you to break through walls. When we speak from our hearts and souls it opens other people's hearts and souls, too.  When we speak from our essence, then me can "essencize" other people as well.
You have to find out who you are by studying your life, seeing the highlights of your life and what you are yearning for, what you really desire. What do you excel in and what are you struggling for? What MUST you have in your life? These are the questions that lead you to your essence point, and the answers will be provided as long as you're receptive enough to hear them. Your answers are available 24/7 if you're asking the right questions.
Go straight to the source and ask G-d your questions. Once you do that, you'll give birth to your "essence personality," and it will light up your way in your soul family, your people, in ways you never thought possible. And all this will happen without your personal, concerted effort. It's unfamiliar to people who are living in the natural world instead of their own essence.
I'm referring to a concept that's extra-ordinary and super-natural, which is – the deeper you go inside, the more the outside stuff is taken care of for you. So, that's the challenge, and my MMM for this week. I'm curious where it will take me, where I'm going to take it, and who else is going to jump on board.