Posts tagged
Passover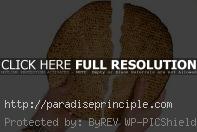 What I'd like to do is speak about the end of the Passover holiday, which is basically concerned with the crossing of the Red Sea.
On the seventh day of Passover, in history and energetically in our lives right now, we crossed and crossed the Red Sea. That crossing was affected by a whole different level of Divine Providence, which the Kabbalah refers to as ATIK.
ATIK is the highest of the sephirot, a type of Divine Providence that super-cedes, in a miraculous way, everything that happens to us as human beings. It's what G-d put into practice in all the miraculous events that happened – Passover, Red Sea, manna, Mount Sinai, the ten plagues – the whole kit and caboodle was ATIK, meaning "shifting oneself, or move yourself over," in Hebrew.
It means putting yourself into a different state of receptivity, and to believe in miracles as a person who is in sync with miraculous, Divine Providence. That's what was demanded, and it's what's demanded of us in crossing the Red Sea, which represents certain death. Historically, the Egyptians were chasing us. They were more powerful. It was a nation of warriors chasing a nation of slaves, and of course there was the sea. We were not a nation of Olympic swimmers at all, and there were also wild animals to contend with, as well as accusers in heaven.
When the people started screaming, G-d asked us, "Why are you screaming?" And the people replied, "We were screaming as slaves, to get out of Egypt, and so we're screaming now, too."
But G-d said, "No, this is different, this is about action. It's about trust in G-d, which is even higher than screaming or prayer, and which is demonstrated by action." We had to put our money where our mouth is, and just jump into the sea.
Essentially, G-d said, "I've never told you to jump in the sea, and I know it doesn't make sense, but I'm telling you to trust the process, trust Me to do it." He told us everything would be ok, and it was ok.
So, we leaped into the sea, in an impossible situation. That leaping into the sea is parallel to many situations in our lives and in our history. It's a leap when Esther, in the Purim story, said, "If I'm lost, I'm lost. If I die, I die. But I'm going in to talk to the King, and to tell him not to commit a holocaust on my people."  Esther was willing to give herself up and leap into her sea, and it worked, and she won.
That's how it happened for Esther, and for Moses, and for others who were willing to make a nothing of themselves by trusting in the process and trusting that G-d would get them through.
It's the same for us, for our process, too, as we leap into an impossible situation. When we do that, and to the extent we do it, that's how we bring on miracles. We bring on miracles by shifting ourselves in a reflective, mirror-like fashion, which shifts the way G-d looks down upon us as well.
We parallel these historical, Biblical happenings in our lives whenever we have no choice but to totally give it up to G-d. When that happens, G-d sees we are completely self-nullified in that situation, and then the "crossing of the Red Sea" type miracles will happen to us. But first we must leap. We must close our eyes and go with G-d in a whole, different way, not the normal, day-to-day, reward and punishment kind of way. This super-cedes all of that.
That's what the seventh day of Passover is all about.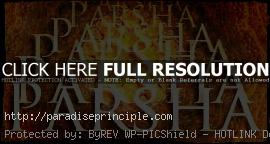 Here are my comments on events in the Parsha and on events in the calendar, as this is a big time of transition right now.
This week's Parsha is Vayikra, and together with that we are moving into a new year of Creation, a new creation, basically. There's a Spring creation and there's also a Fall creation, which is Rosh Hashana and all those Holy Days.
The Spring creation is happening already, in two different ways. There's a Creation time which began on the 25th of Adar, and there's another new creation which begins on the 1st day of Nissan, next Tuesday. It's a big day of transition, when we move out of the old and move into the new. So, I see the common denominator in all these creations as the act of receiving. We need to be receptive.
We are moving into a receiving period. Beginning now, for the next 72 days, until Shavuot, which commemorates the giving of the Torah, we are influenced by Chessed. 72 is the numerical value of Chessed. It represents the time zone we're in right now and it also represents G-d giving us what we need, with us having to do anything about it.
I wrote a poem about receiving without effort – effortless receptivity. The only thing keeping us from living in that world, besides righteousness, because sometimes we fall off in that way, but the main thing is our inability to believe we deserve and can receive from G-d.
G-d is constantly telling us, so to speak, "I'm here to give you anything you want. You're a child in a candy store, and it's just a question of how much you want to receive." So here are some of things to consider during these 72 days, especially as Nissan starts on Tuesday.
Nissan is the beginning of the new year that's measured by months.  The 12 months of the year begin with Nissan.  In this Parsha we talk about Rosh Chodesh, or the beginning of the new month. It's really "the beginning of the beginnings," or the power to know what we can do with beginnings in our lives. There's opportunity in any kind of beginning, which gives us the ability to step into a whole new paradigm, a whole new reality.
So, this new beginning is a transition time, moving from the Winter to the Spring, from an old year to a new year, from a paradigm of hiddenness to one that is revealed. The order of the name of the month refers to the different orders of the four letters of the name of Hashem. The four letters are arranged as we see them in Torah only in the month of Nissan, this new month, which indicates that Divine Providence is there for us to receive.
In Nissan, we don't have to fight to get past blocks in order to receive the energy. We are stepping up into that flow now.  Nissan is like the father of the 12 months. The word for Spring in Hebrew is Aviv, which is also an acronym for "father" (Av) followed by Yud Bet (the 12 months of the year).  The first 12 days of Nissan represent the months. Each day represents one month of the year.
For those who have the magnified, prophetic eyes to see and the ability to receive, it's possible to know what's going to happen in each of the upcoming 12 months of the year. Just like a father figure is somebody who conceives the rest of the family, the way he goes is the way the rest of the family will go, the month of Nissan has that power as well.
It's also that time when we receive what we receive from above without having to receive it. That is, to some extent, what the holiday of Passover is all about. Pesach is not only commemorating but also reenacting, reliving G-d giving us an incredible amount of wellbeing. It's mostly a question of, "Can we believe it so that we can receive it?"
If we can believe it and receive it, we get out of Egypt, even though we have to go through the counting of the Omer afterwards. "Easy come, easy go, "you might say of it, and we do have to put in the effort to get it back.  But overall, it's all about receiving.
It's about receiving G-d's bounty at all times, and it's what Parsha Vayikra is all about. Understanding the sacrifices, the korbanot, requires a lot of explanation to understand. Most of the world would not think of sacrificing animals as spirituality, but in fact it is.
Korbanot is a play on the word "kiruv," which is "getting close to G-d." This idea needs a lot of explanation, hopefully next time I post.
But, the time zone we're in right now is electric with potential for transforming our lives, and going through a transition time from dark to light, from Winter to Spring, from cold to warm. It is a beautiful, abundant, receptive time zone.