Posts tagged
Tree of Life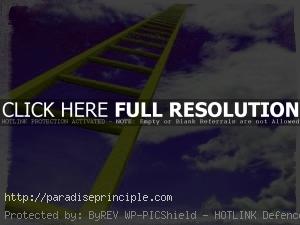 Today is the yartzeit of the Arizal, and we are talking about the soul, so I can't help but focus on those two things together. This will be about what I've learned about the soul from the teachings of the Arizal, which offer a completely unique perception of light in the world. It's about G-d's place and our place in the world, and how to get past the broken places. And it's about how to deal with anything and everything in life.
So, I'm making a unification of the 9 days before Tisha B'Av, and the Arizal and this whole soul series. I'm seeing it all coming together here so we can continue learning how to open up our souls in mystical consciousness ways.
The Arizal spent years and years going over one piece of Torah, just a few lines. And he'd come up with more Torah on that one little piece, a few lines, than anyone could handle. He'd produce an exponential amount of Torah, in quantity and quality of teachings.
One of the things the Arizal taught us is this – the deeper we go in receptivity (Kabbalah is receptivity) and the more we remain open to the finest nuances of our study, the more we need to be able to be able to plug in with our soul and tap into the ultimate wellsprings of wisdom.
He taught us about partzufim, about the idea of persona and seeing spirituality and the sefirot as worlds that are all interconnected, all outside of us as well as inside of us. We need to be aware of and connect up with those worlds, as much as possible, to advance our souls.
The Arizal taught us about tzimzum, the constriction of creation, and how that from the most constricted places come the most potential, expansive, divine, infinite places where we need to reveal G-d in all these constricted places, as the Arizal taught us.
The Arizal taught us about worlds, one higher consciousness, world outlook, and ways of creation and ways of relating to reality. We need to emulate his teachings. We need to look at these teachings and see how it applies to us, so we can step into these worlds in practical ways in our lives.
The Arizal taught us that the whole world, after the breakdown of reality, is filled with sparks that are found in the mundane places of life, and they are calling out to us. To advance our souls as much as possible we need to be able to hear those calls, to feel that drive inside to reveal G-d's light in places he's normally not found.
The Arizal taught us all about bringing expanded consciousness into our lives so that we can grasp that which is beyond us, that outer light beyond us, in order to fill ourselves and to grow our soul. That is how our souls grow.
The Arizal taught us the idea of an externality and an internality of life. That internality is what we need to search for because it seems that everything has an external look and feel, but under the surface and over the starts there's the most beautiful light we could ever see, and we need to keep our soul focused on that, to expand it.
The Arizal taught us about the idea of unification, about connecting things that don't seem to be connected in order to produce and reproduce new aspects of being and of life that wouldn't be birthed without our connection. Ultimately, we need to see the multiplicity of life as oneness. That's what unification is all about.
The Arizal taught us about Adam Ha Rishon, about Adam and Eve in the Garden of Eden, as a place we are driven, in everything that we do as humanity and as individuals. We need to get there with the ultimate being and G-d connection.
The Arizal taught us that the world is made up of holiness and anti-holiness. This is our struggle inside, and we need to step up as much as possible with our souls, in order to fight this eternal holy war we are fighting.
The Arizal taught us that worlds ascend. There is an ascent, an elevation of reality at all times, and we see it especially on Shabbos. That's when we go to a place where there is nothing lacking, and everything is perfect As-Is. We need to learn to take that ride, not only on Shabbos but on other holidays and also personal times in our lives. We need to ascend that ladder as often as possible to purify our souls.
The Arizal taught us that we have had previous incarnations. We were here before and we're here to finish our unfinished business now, and then to carry on our perfected business, engaged in the world on a much wider scale of personal and cosmic tikkun.
The Arizal taught us the world is made from the universal principle of male and female, masculine and feminine, the Zeir Anpin and the Nukva. As much as we possibly can, we need to unite them until they complement each other within each of us, and interpersonally as well.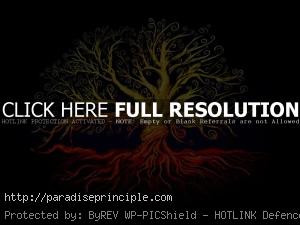 ARIKH \ THE LONG FACE
Know that the persona Arikh Anpin is a persona that stretches all the way, the entire length of the parsuf that corresponds to the core motivation inside of our personas. It motivates us to do everything we do, and when it's activated, nothing stands in its way and everything aligns with it to make its will happen.
Focus on identifying the deepest, core motivation of your life.  And to the extent you catch it, to that extent you are going to melt away all the subsidiary motivations you have, and you will be on fire; there will be nothing that can stand in your way. 
ABBA \ FATHER AND IMA \MOTHER
Know that, as in the upper world, so too in our world, the ultimate Father and Mother, in their ultimate, altruistic state, are completely unified in their purpose, to do what they need to do for the benefit of their children. To the extent you do that, your children will benefit for all time.
So, experience your inner, altruistic, completely dedicated approach to parenting, and apply that with inspiration and joy, every time you connect with your children. That way, you can be sure your children will do the same with their children.
THE CHILUF \ EXCHANGE
The parents, to the extent they inter-include and bond with each other, sharing the best of who they are, with each other, to that extent these parents will give birth to the greatest representation of who they are, in their children.
Experience doing that with your parenting partner, and with all forms of birthing in your life.
IBUR, YENIKA AND MOCHIN \ PREGNANCY, SUCKLING AND BRAINS
Know that our lives are in a constant flux of restricted and expanded consciousness. Experience the different states of expansion and restriction that you fall into and out of, and identify them. To the extent that you identify them, you'll know when to jump in and make major decisions in a state of expansion, and when to pull back and just keep yourself quiet, in a state of restriction.
Know that the process of mothering in the higher and lower worlds involves a constant connection with your fetus, your newborn and your children throughout their entire lives. Experience this connection from the moment you realize you will be giving birth, and cultivate this connection. Then, everything you do for yourself, do that for your child – your literal child and the child of your creative output in the world.
RAFAKH \ THE HOLY SPARKS
Know that you are constantly in engaging with lost parts of your soul. Experience the level of resonation, how strongly you resonate with all the input that comes to you, in your life. And to the extent that you are drawn to and resonating with whatever and whoever comes into your life, to that extent you will be guided from above to redeem that lost part of your soul.
THE DESCENT OF THE BRAINS OF 'ELOKIM'
Know that the other side, the Sitra Akrah, the other side of reality is constantly waiting to suck out any goodness you display or experience in your life. Therefore, experience yourself being protective of the value treasure you hold inside your soul, and be very selective how you share it and with whom you share it.
GROWTH OF ZEIR ANPIN \ THE SMALL FACE
Know that the Zeir Anpin is the parallel source in the upper worlds of Divine Providence in our lives. Experience revealing the Divine Providence in your life that is normally attributed to happenstance or coincidence, and reveal that it is absolutely purposeful and personalized and customized to bring you to where you need to be in life.
CHASADIM \CONNECTORS AND GVUROT \ DISCONNECTORS
 Know that the dance of life is knowing when to connect when the connection will bring empowerment, and knowing when to disconnect when that disconnection will bring disempowerment. Experience saying Yes as often as possible, when it is to your empowered advantage, and saying No the No's that disempower you.
NARNACH'I—5 LEVELS OF SOUL
Know that we have all 5 levels of soul, no matter which soul level we are rooted in, and we have the ability to access all these levels. Experience the Nefesh level of the connection of spirituality with physicality. Experience the Ruach level of the bubbly sensations of associations that come to you in your creative life. Experience the Neshamah level of feeling you are being guided from On High. Experience the Chaya level of feeling you are the right hand person of G-d in bringing this world to its Tikkun. And finally, experience the Yechida level of knowing that you are one infused and enmeshed with the Creator of the entire universe. There is nothing else but the Creator.
TZELEM —3 LEVELS OF OUR DIVINE IMAGE
Know that your very soul inside you is the very tip of an upside-down iceberg that stretches to the highest heavens. And know that, to the extent you bring that which is beyond you inside yourself, to that extent you've grown spiritually. Experience the drive to know what you don't yet know, to feel what you don't yet feel, to speak what you have not yet been able to speak, and so on with all areas of human consciousness.
THE SHADOW PARTZUFIM [YAAKOV, LEAH ..ETC..]
Know that for every manifestation and personality that exists in our world, there is an upper world parallel for all of them. With that knowledge in mind, experience when you sleep, the upper sleep and when you talk, the upper talk. When you meet with a person of importance meet that person's parallel upstairs and your own highest, most realized self in the upper worlds.
TIKUN NUKVA \ RECTIFICATION OF THE FEMININE
Know that as counter-intuitive as it may seem, it is incredibly powerful, perhaps the highest power available, in the act of receiving. It's the power of receptivity. Experience being an open vessel, open to receive from everybody and everything, all they have to give, thereby drawing down to yourself Everythingness.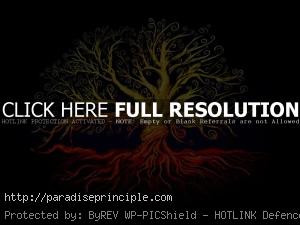 The following meditations represent a lifetime collection of  'Pnimiyut' (spiritual  life applications), which are translations of the otherwise very technical Creation Principles comprising the important Kabbalistic Classic—the Eitz Chaim—the Tree of Life.
These translations are in the form of meditations in order to best internalize and be impacted by them. This is the first of several posts with Creation Principle meditations.
GIGULIM\ CIRCULAR PROVIDENCE INTERTWINED WITH YOSHER \  LINEAR PROVIDENCE 
Know that you have access to G-d in a  transcendent and in an immanent fashion. Experience G-d's transcendence, His Infinite Presence being beyond your fathoming, beyond any limitations at all, while at the same time, experience G-d's immanence, His intimate presence inside of you, nurturing you, loving you, guiding you, knowing you better than anyone in your life.
Know that in order for you to grow into becoming the best person that you can become, you need two seemingly contradictory approaches to life. First, draw down into yourself a certainty and a clarity that all is now perfect as is along with a knowing that nothing is perfect and you have the responsibility to improve and perfect everything that comes your way.
THE PARRALEL INNER AND OUTER LIGHTS OF ADAM KADMON \ PRIMORDIAL MAN
Know that your life is a blend of information you're aware of, knowledge that's accessible to you and also knowledge that's beyond you. The way you grow spiritually is to draw down into yourself that which is beyond you.
This is called, "the outer lights," or sometimes it's called, "the surrounding light."
Focus on what you know, in your life. Focus on it in conversation, in learning, in facing challenges. In any aspect of life, identify that which is known to you and that which is not known to you.
And make it a point to try and grow in your spirituality by stepping up into the world of the outer lights, the great world of the unknown. And ask G-d to send you the information, and wisdom and the knowing that it will take to fathom and to become familiar with that which is beyond you in life.
You'll find that the very question itself, and the very request itself, when done earnestly, will bring the response, the answers, and the ability to fathom that which is beyond you.
AKUDIM \ THE PRIMORDIAL BANDED PHASE OF THE CREATION PROCESS
Know that there is a future consciousness, a world of reward, where there will be reflected to us the reward of all we have done well in our lives. In that reward world, we will see how all of the wonderful things we accomplished, and the choices we have made result in their power. We will see their power ad infinitum, forever.
Step into that world right now. Experience how there is a result, there is a birthing of all the good things you think, feel, think and do. Step into the other side of your choices and your actions. Set that as a primary focus in all that you do, and you'll find it all becomes primordially potent and effective.
MATEI AND LO MATEI \ THE 'TOUCHING AND NOT TOUCHING' PRIMORDIAL CREATION PHASE
Know that ladder leading from one world into the other world is a ladder that cannot be climbed head on, or directly. It must be climbed as the angels approached infinity in the prophetic visions we learn.
We must connect to that which is higher to us, by taking a step forward, touching it, then taking a step back and not touching it. Then we repeat it… stepping forward and touching it, then stepping back and not touching it.
Experience reaching out for that which is beyond you this way. But when you reach out for that which is beyond you, touch and grasp and engage and encounter and embrace that unknown area for just a short moment. Then stop and come back to where your base line is located.
Consider how it felt to extend yourself, and when you feel ready, go back and touch it again.
You'll notice the more often you go forward and touch, and then stop and go back again, the more you'll be ready to step into the new reality.
THE WORLD OF NEKUDIM \ POINTS
Know that the world, before it was in a state of Tikkun, or Rectification, was in a state of Tohu, or Chaos. The main reason for that is because the light, the influence of life, was so incredibly powerful that the vessels could not properly contain them. Know that in a future time we will re-engage these primordial lights in such a powerful way that we will be able to harness the most powerful energy, which today would be considered animalistic or criminal.
At that time in the future we will have the ability and the capability to contain them and to hold them.
Step into that future time, and experience a more powerful light force than you have ever experienced before. And visualize your ability to contain that, and to harness that and to hold that, and to step into a whole new levels of inner, positive, beneficial power.
SHVIRA \BREAKDOWN AND TIKUN \ RECTIFICATION
One of the keys to rectification of all that is broken is to build a proper foundation. It's to have a vessel that can contain whatever light or life force is being directed at it.  One to of the ways to accomplish this is by using teamwork. Two heads are better than one, and three are better than two.
So, step into a community. And search out the strengths of each individual member of the community, and unite the community by sharing that particular strength that nobody else has, and pool those strengths into some kind of single-minded directive or goal that can only be accomplished by a group, instead of one person alone.
THE DIVINE NAMES –'MAH' AND 'BEN'
Know that in the world as we know it now, in its march towards perfection and rectification, one person can be an influencer, a healer, a rectifier, and another person will be the influenced, the healed and the rectified.
Step into a reality where you completely accept, with full peace of mind, that relative to any particular person in your life, you are the one to be influenced by that person. While you will be, relative to a different person, the influencer.
When you accept and embrace this dynamic, then life becomes very rich and full and effective.
THE DOUBTS OF THE UNKNOWN HEAD
Know that the core of reality is the understanding that we don't understand. It's the knowing that we don't know. It's the mystery.
Accept the fact that the deepest levels of your processing of life, and of your knowledge, is a mystery. And have the humility to accept that, as much as you know, there's much more that you don't know. That very humility will draw down an incredible amount of knowledge to you, which you wouldn't otherwise be able to access.
SEFIROT VS. PARTZUFIM \ PERSONAS
Know that we all have certain traits which dominate our personalities. One person might have the character trait of transcendence. Another person might be an enabler or empowerer.
But know that on a deeper level we are holistic beings. We are personas, containing all of the Sefirot. Engage and empower and enliven all of the traits of your personality, until they are all shining as powerfully as possible.
ATIK – THE ANCIENT OF DAYS
Know that the highest of the Sefirot is the bridge between that which is above and beyond, and that which is within time and space.
When you step up to be a person with the ability to remove yourself from your own, natural limitations, you step up into the place which is beyond.
The way you do that is to leap straight into it.